Husband is in the kitchen getting my bagel and lox ready, so I gots to get going because bagel and lox are like, seriously one of my favorite foods.
So just a few short points I'd like to make today.
My hair. I promise this will be one of the last posts where I narcissistically show you a million pictures of me and my hair. At least for this week anyway.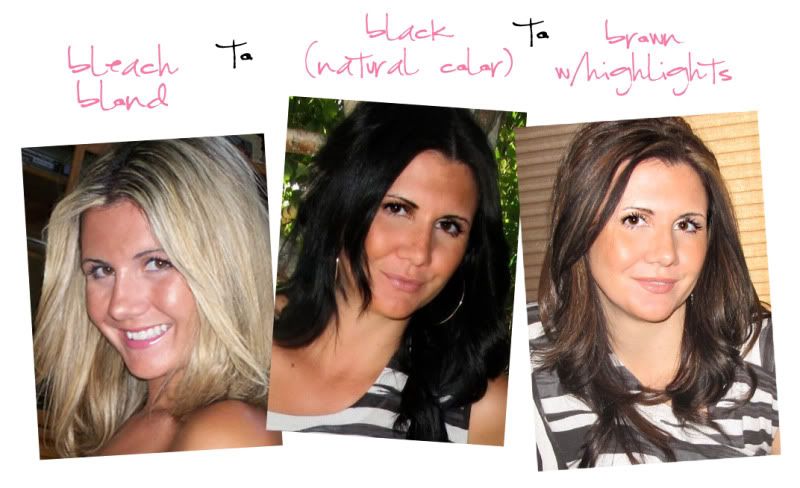 I now have lighter brown hair which I plan to stick with for while.
At least for this week anyway.
My littlest. I am just loving his curls and baby slobber that runs down his belly.
Also, I got what I thought was the cutest Seahawks tshirt but it turned out to be a dress. Of sorts.
He still rocks it.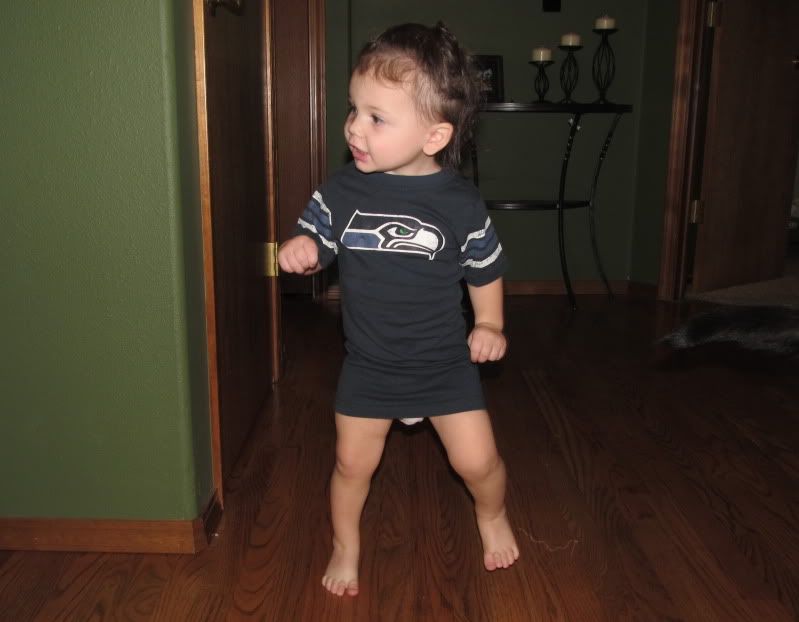 Third. Remember that
iphone video
I showed you the other day? Well, I totally ripped that off from my cuz
Taylor
. Not the video, but the post idea. See, Taylor sent it to me and said she was gonna blog it, but I thought it was so funny so I raced to my computer as fast as I could and posted it first before she had a chance to.
See, I'm a really good friend like that.
Anyway, I felt kinda bad (not really) so I wanted to let you know that it was totally her idea first.
There. You happy now
Tay
?
And finally, I have been having explosive trouble with my email lately. Like, for the last two weeks, it has just gone major haywire. I'm pretty sure I opened something with a virus and it basically made my email vanish. However, it is all fixed and better than ever so if you asked me a question on a blog post or sent me an email and I didn't respond, please forgive. I didn't do it on purpose, and I promise I will answer all emails and or comments sent my way!
Love you guys! It's almost the weekend!