Yesterday, my twin sissies turned 29 years OLD. Schwizzles, I have sisters who are almost THIRTY YEARS OLD! That's middle age! I mean, in my mind, we are all still barely out of diapers and I'm throwing down on them like the boss I am because they stole my barbies head. Yet, here we are, so old and haggard and sporting lots of grey hairs. (You shut up Boobie, it's not only me).


Me:: Boobie:: Rachel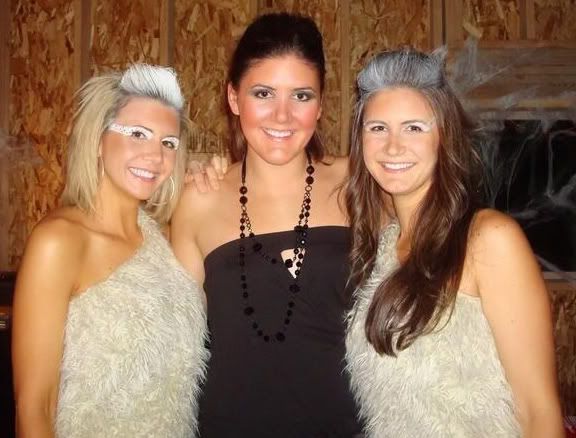 (incase you were wondering, this was taken on Halloween. We don't really dress like this in everyday life. However, wouldn't it be so flippin' cool if we did?!)
We celebrated their birthday with friends and family at PF Changs, a tradition if you will. We got on the topic of our younger years, and how it would always be two against one. Or rather, one of
them
and
me
against the other. Or rather, me and Boobie against Rachel. From their recollection, it got pretty brutal. (I mean, at lunch that day, Rachel told me that she was thisclose to moving out and going to live with our grandparents. Solely because of how I treated her. Say what?! That is
not
how I remember it). Anyway, our conversation went something like this...
me:
was it really that bad for you guys?
Boobie and Rachel in unison:
yes. even worse.
me:
but I tbought I was such a good sister growing up?
Rachel:
that's cause you only remember things you want to remember.
me:
oh. well I'm sorry then. But really, didn't I at least treat you guys fairly when it came to being mean and terrorizing you?
Rachel:
no. It was always you and Boobie against me. It was awful.
Boobie:
hey, it's called survival of the fittest. Raven was so horrible that I didn't want to be on her receiving end of rath, so I joined the side of evil to save my own skin.
My mom:
So basically you tortured your sisters and they now have a negative view of their childhood and even more so, you came between the bond between twin sisters...
me:
Eff this! Give me your presents back you ungrateful little twits!
Anyway.
Speaking of twins, look at how adorable Rachels girls are looking these days...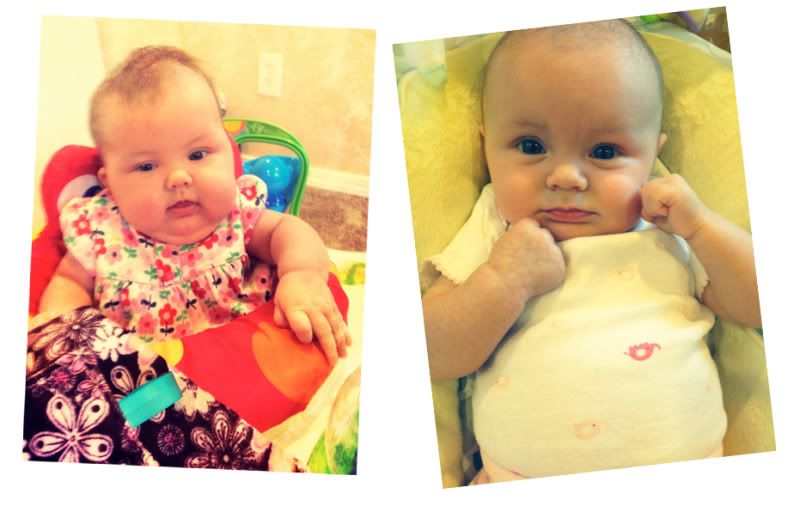 and yes, we still love the one on the left despite those cheeks.
Coming up tomorrow on le blog: Why playing in the snow with your kids blows. Aka another edition of keepin' it real. And anyone who says otherwise?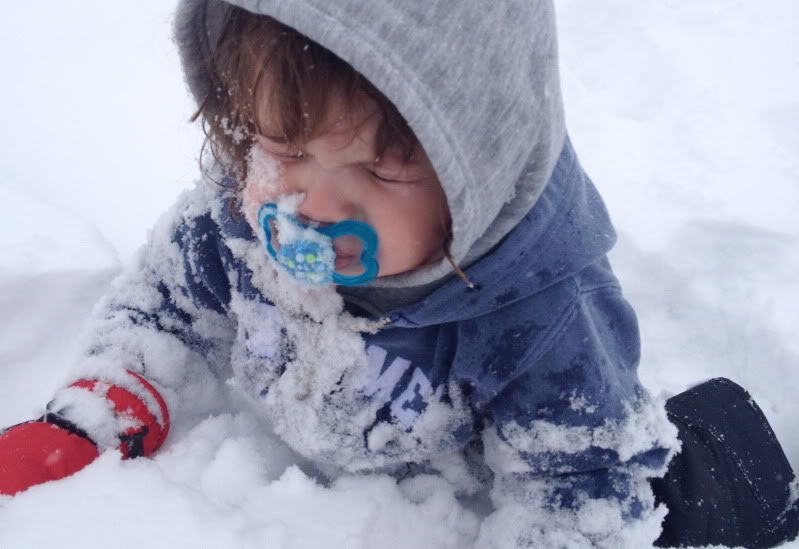 They lie.
(ps. Head over to Taylors
blog
and see a pic of me getting one of my tattoos. I had no idea I even had a pic of me getting one done. It was a while ago and I had blonde hair. Fun times.)