I know I said today would be the recap of our St. Thomas and St. Maarten island experience, however I somehow forgot that today is my second sons birthday. Mom fail anyone?
So I interrupt my caribbean cruise vacation rundown with an ode to my second little boy.
Dear Colt Daniel Le Smith...
Exactly two years ago today,
you were born
at 12:43 am. My second angel baby from heaven, you arrived with a head full of hair. Your birth was pretty simple, and from the moment you came into the world, you were heaven on Earth.
Ok, enough with the rainbows and unicorns. Let's get down to business.
I LOVE YOU.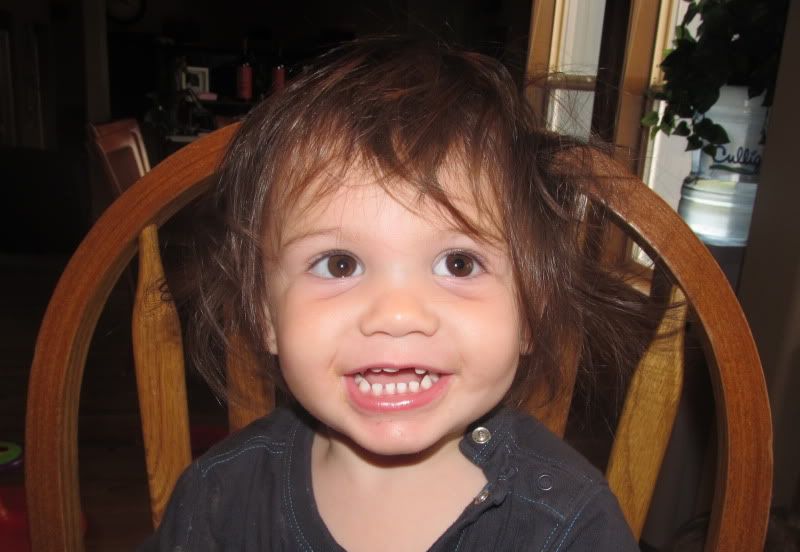 You are most definitely a little spitfire. You do not like to be told no, nor reprimanded in any way. If you are, you sulk down into a little ball and wail like a crazy person. However, there usually aren't any tears to be seen, as 99.9% of the time, you are faking it.
You have the most amazing smile. Remember that one time when you
knocked out your front tooth
at a mere eight months old? You gave your ol' momma quite the scare that day. Fortunately, your gap toothed smile melts everyones heart. Good thing too, because I couldn't even imagine you with your left front tooth.
You are a hugger. And a cuddler. You always want to be on mommy or daddy's lap. However, granny or grandpa's lap will suffice just fine if we aren't around. You cry whenever anyone leaves the house. No matter who it is. Me, daddy, the babysitter or the Fedex guy. You like people and you like attention.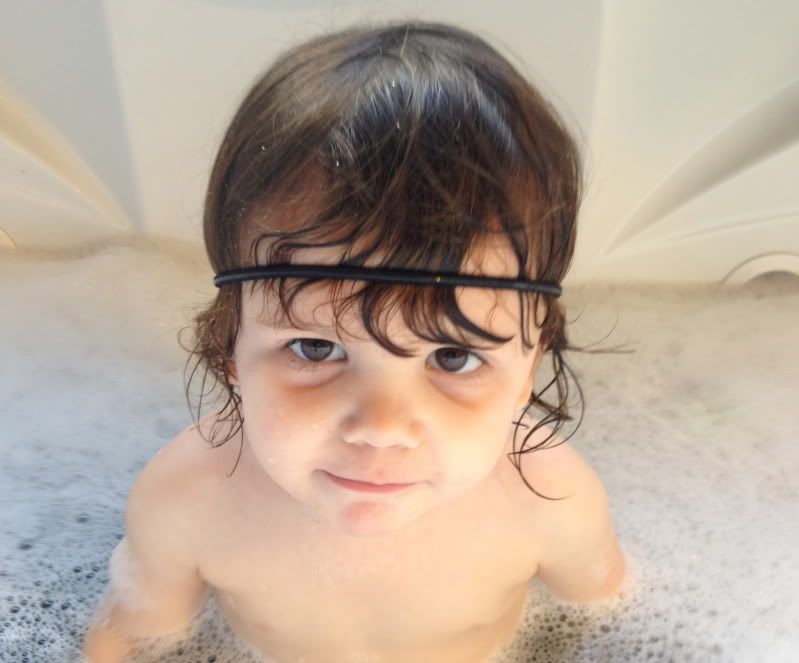 One of your favorite foods is bagels. Has been forever. We usually drive through the espresso place on our way home from dropping your older brother off at school and I get a toasted onion bagel slathered with cream cheese. I get half and you get half. Most ends up in your tummy. The rest ends up on your face.
You are a may-jah pacifier kid. I practically forced it on you at birth and you latched on to that sucker and never let go. I always know that if you wake up crying in the middle of the night, it's always because your pacifier fell out of your mouth onto the ground and you can't reach it. I go up to your room, plop it back in, and you fall right fast back asleep.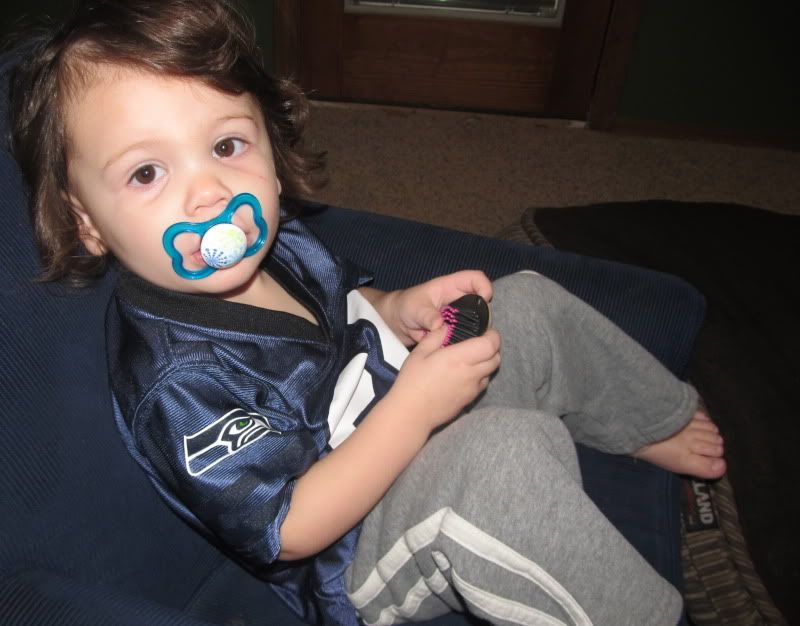 You're playful.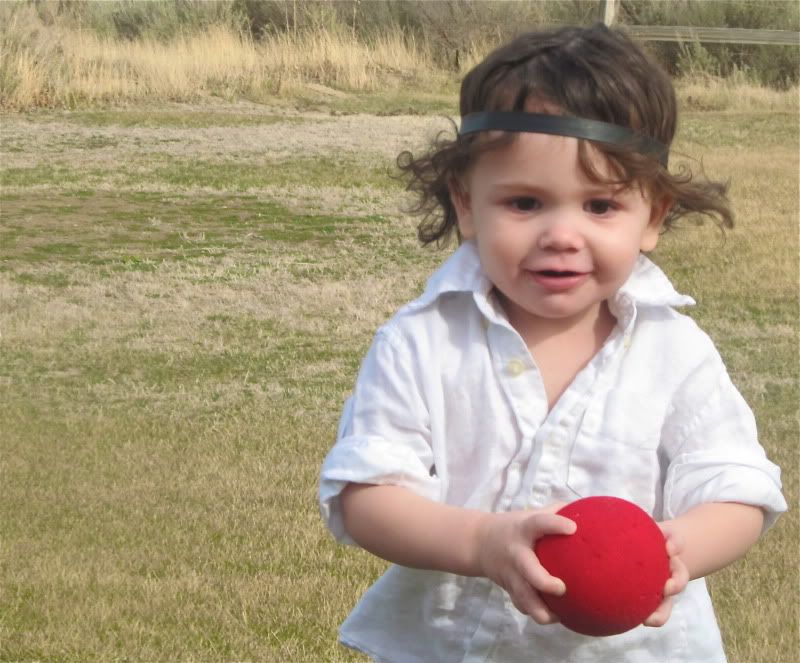 You have the sweetest little spirit.
You love your brother and your dog. You make me happy. You make me smile. I rush to your crib every morning you wake up because picking you up in my arms and starting the day with you is one of my most favorite things.
My dear baby Colt, you are my life. I thought I couldn't be happier after I had your older brother, and then you came along and I realized my life wasn't complete until that second.
As we all know, no one is perfect. But you are perfect for me.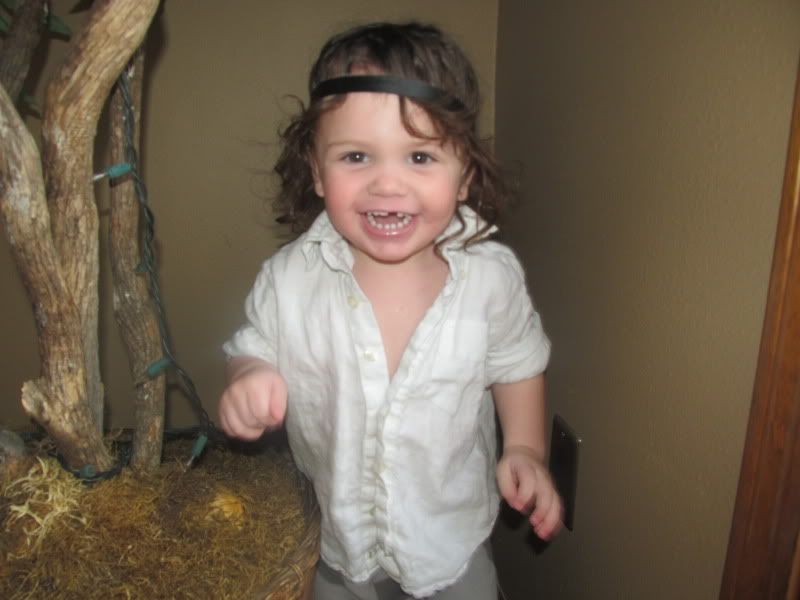 And your hair. Oh man, your hair. For the longest time, I thought that your hair made you who you were. I LOVED your long hair. I worshiped those curls of yours. I ran my fingers through that mess of waves every chance I got. Remember the first time we buzzed your hair off? I think you were about three months old...
Cute as you were, I swore to myself then and there that I would
never
cut your hair short again.
And then I went on a caribbean cruise vacation and my mother decided to take you in for a "trim" and you ended up with I can only describe as a mushroom head on crack.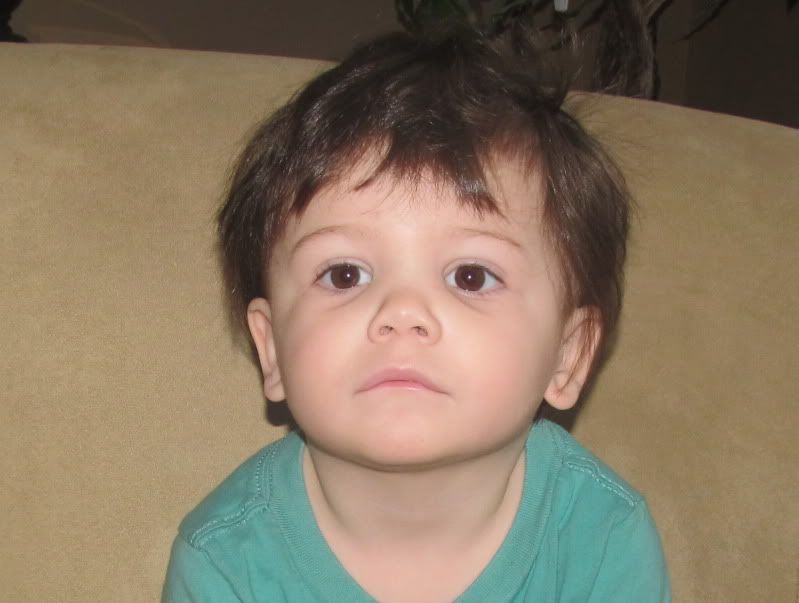 And yes, for the record, I have completely forgiven my momma. She had good intentions and didn't think it
would
end up that short.
I. hated. it. I was just so upset that your curls were gone and that now in its place was this puff of stuff on top of your head, with strange weird sideburns. I have always been a very impulsive person, and after a day and a half of silently seething inside over your long lost curls, I said eff it, I'm just taking it all off.
And that, my dear son, is what I did.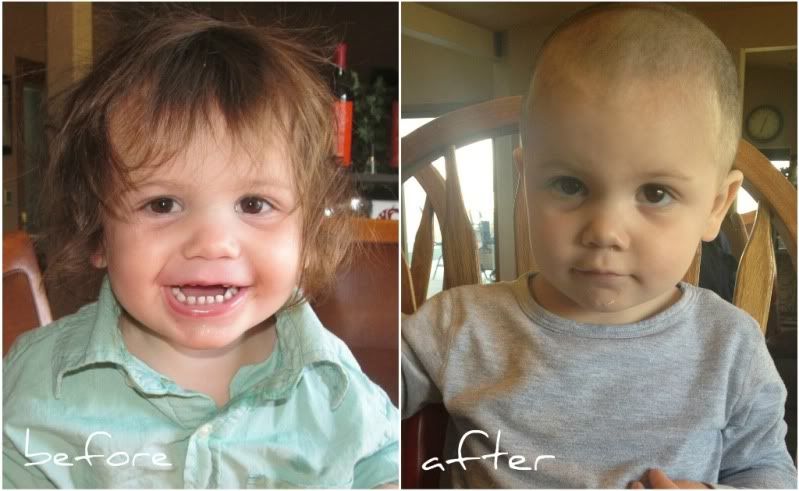 I can only hope and pray that one day you forgive me.
Do I like it? No. Am I completely and utterly heartbroken? Yes. Are you still the same precious little angel baby that you were before? Absolutely. Does hair grow? THANK THE GOOD LORD ABOVE, YES!
I mean, Britney did it, right?
Ok, bad comparison.
(I have turned off comments for this post as I have already been yelled at enough by family members over this matter. I also understand if you want to de-follow me because of this hair shaving incident. Trust me, I want to throw myself over a bridge.)