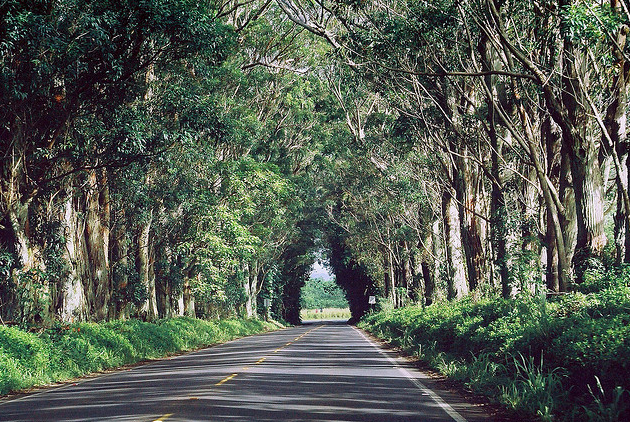 amazing Kauai "tunnel of trees."
Apologies for this post being so late. Guys, I can't even begin to tell you how utterly fatigued I have been these past few days. I have been putting the kids to bed an hour early so I can fall asleep by 8 pm. I have been napping three hours a day since I got home. Not sure what is was exactly, but getting up at 7 am to catch our plane and then not arriving home until 4 am the next morning probably had something to do with it. I can only remember being this exhausted twice in my entire life, once when I
drove 18 hours straight home from Las Vegas
, and these past few days.
Alas, I am on the mend. Granted, my tan is already fading, however we are already planning our next Kauai getaway. Come December, say what?
Anyway. Kauai. The most lush and untouched of all the Hawaiian islands. Let me just say that Honolulu or Waikiki Beach it is not. I compare visiting the island of Oahu to visiting Miami. Beautiful as it is, it is so commercialized and extremely crowded. Maui is a bit better, and definitely a good place to go if you want a tropical island feel and some nightlife. But Kauai? Doors close around nine pm. Good luck trying to find a cocktail after-hours, as the island shuts down and all you hear is the crashing of the ocean waves.
Which is exactly why I love it so. Sure, I can get a little crazy, but I'll save those times for Vegas.
(Shut it, Lindsey)
. I've been a lot of places, San Juan islands,
Dominican Republic
,
The Bahamas
,
St. Thomas and St. Maarten
, but my heart belongs to Kauai. Nothing compares, in my opinion. (Although I imagine Australia might come close. Anyone been? That is my dream vacation.)
breakfast on the beach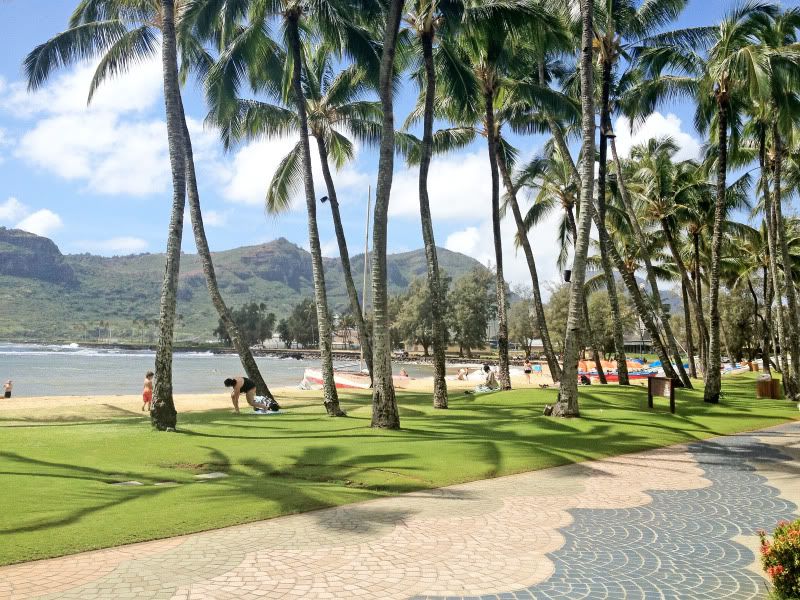 right out our front door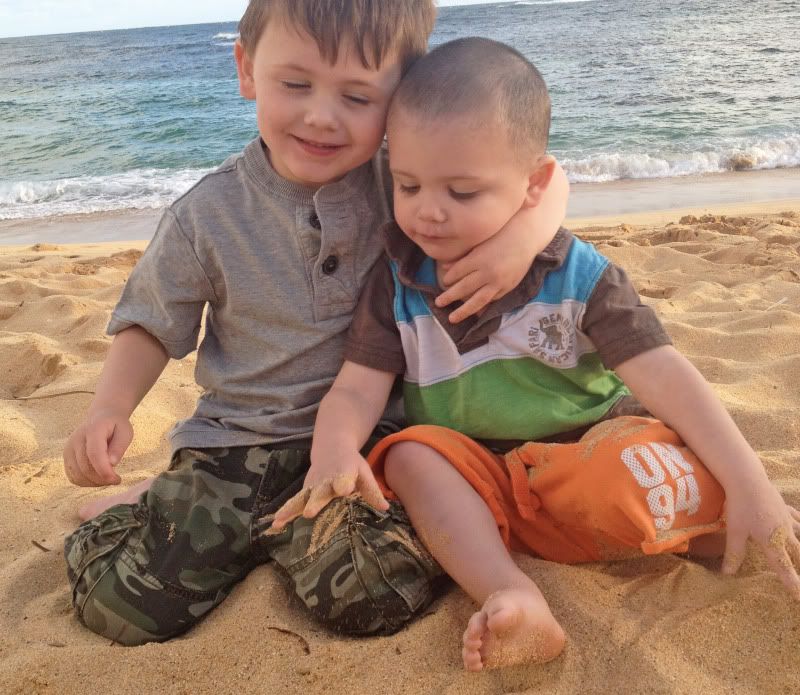 my boys on the beach
Can we just stop a minute so I can talk about how good my boys did? I mean, I've said a lot of times that a vacation with kids is no vacation at all. This time? Not true. They had so much fun. They were so easy, so relaxed, so happy. Honestly, if there was any turmoil, I can't remember. I had the best time with them.
Barefoot and happy, just how life should be.
the smith feet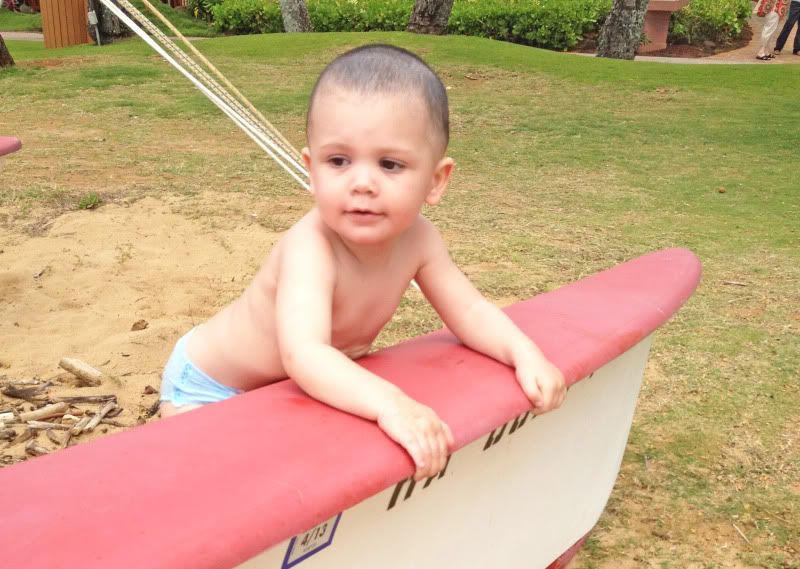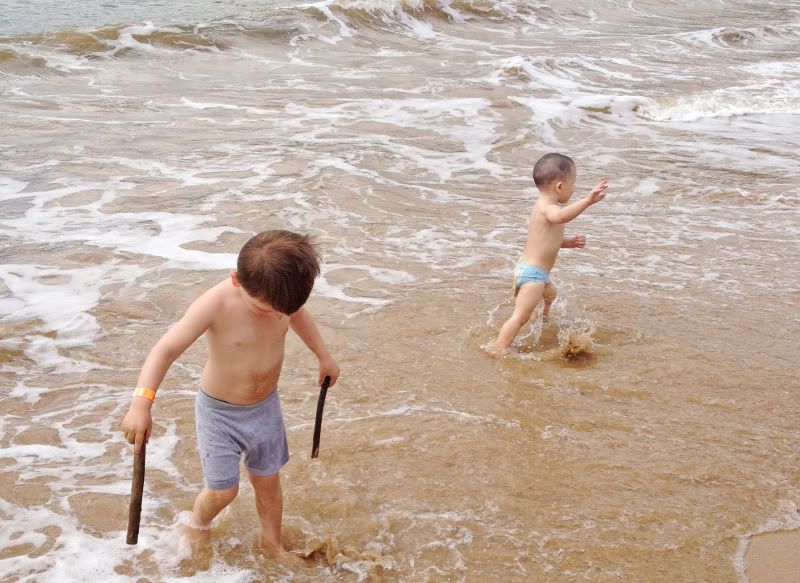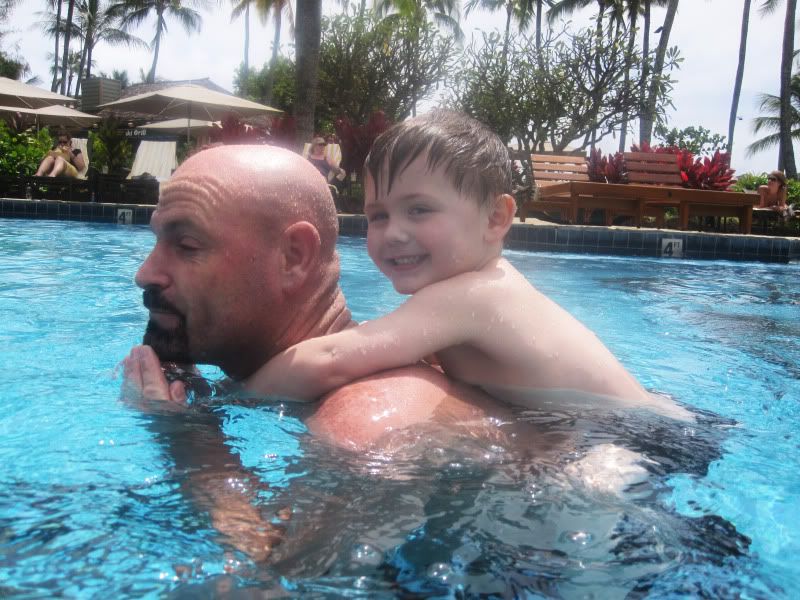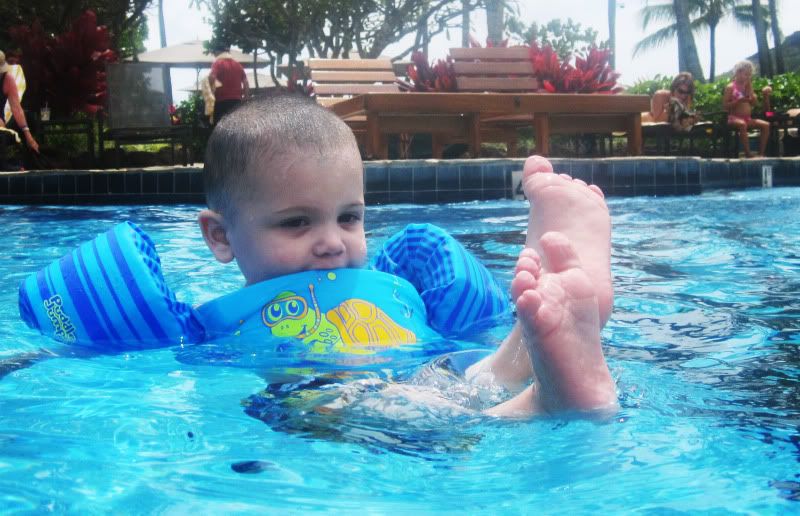 The littlest one? First time ever swimming on his own. The first day, he cried if I let go of him. By the second day? He cried if I tried to hold onto him. My little two year old independent swimmer.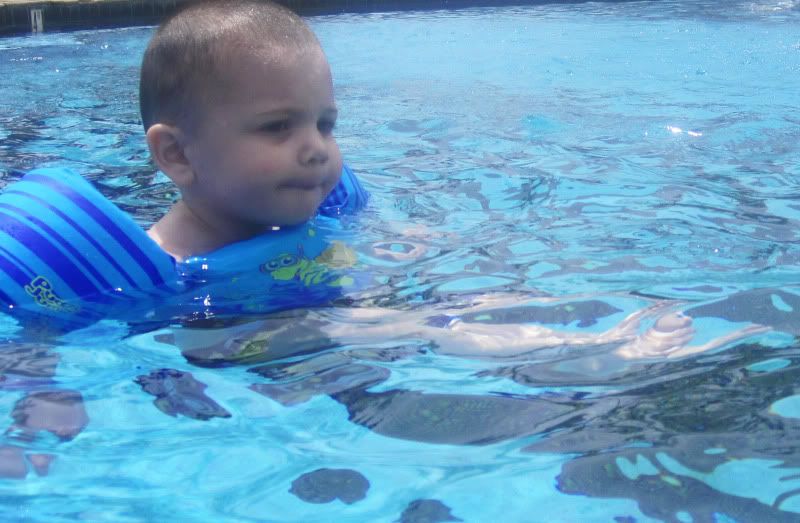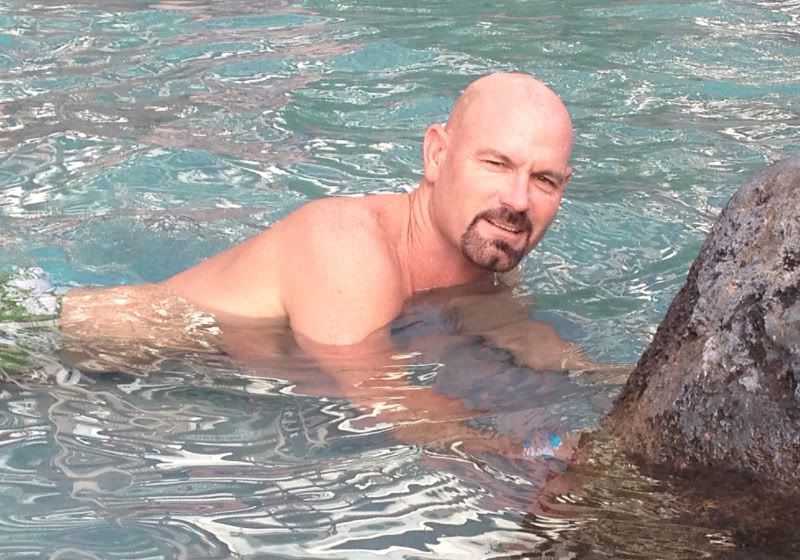 oh heeeeeeeeyy.....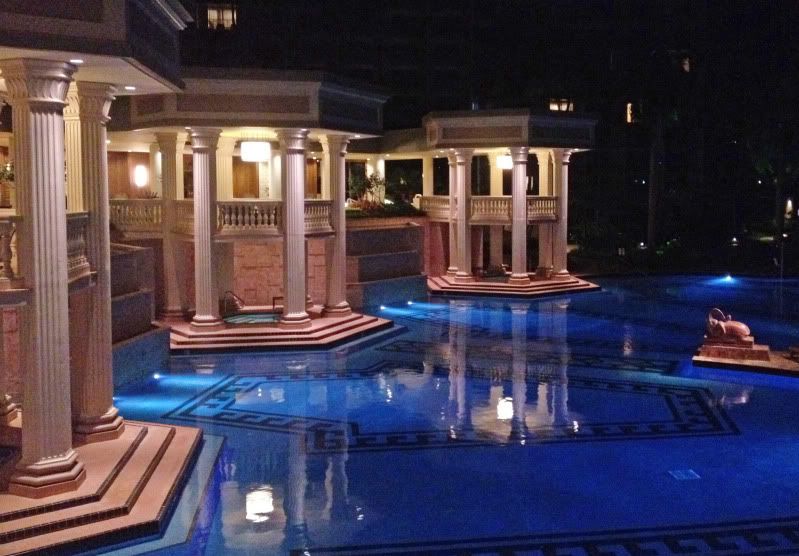 nighttime view of our resort
Kioki's

, best restaurant on the whole island. Don't miss it if you ever visit.
Kioki's restaurant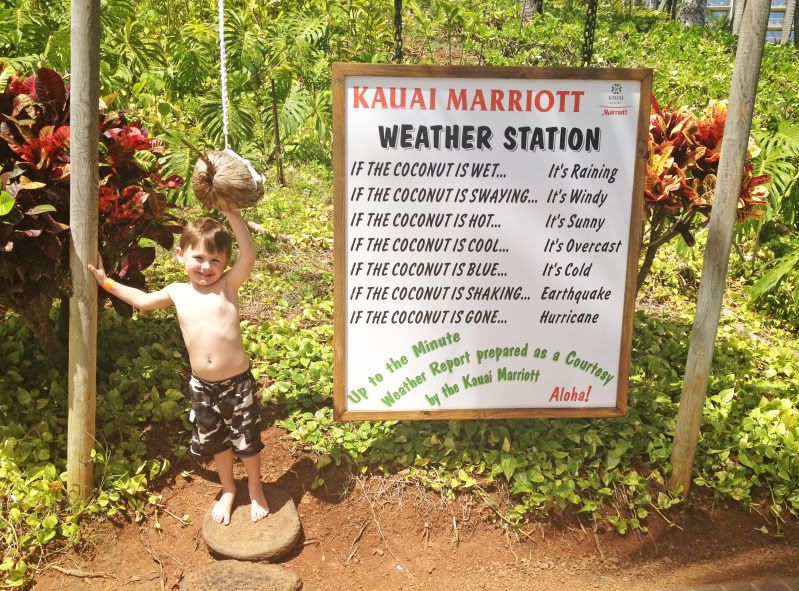 daily weather report. Doesn't get more accurate than that.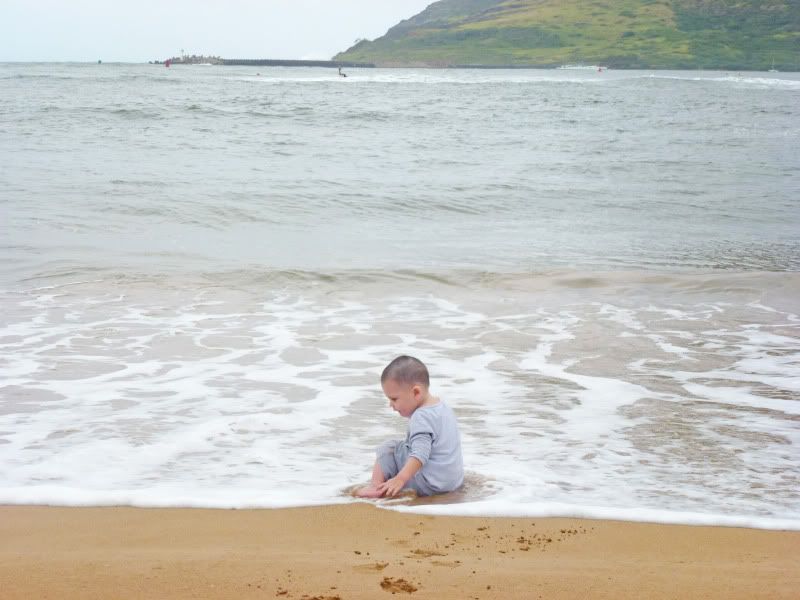 got a little wet...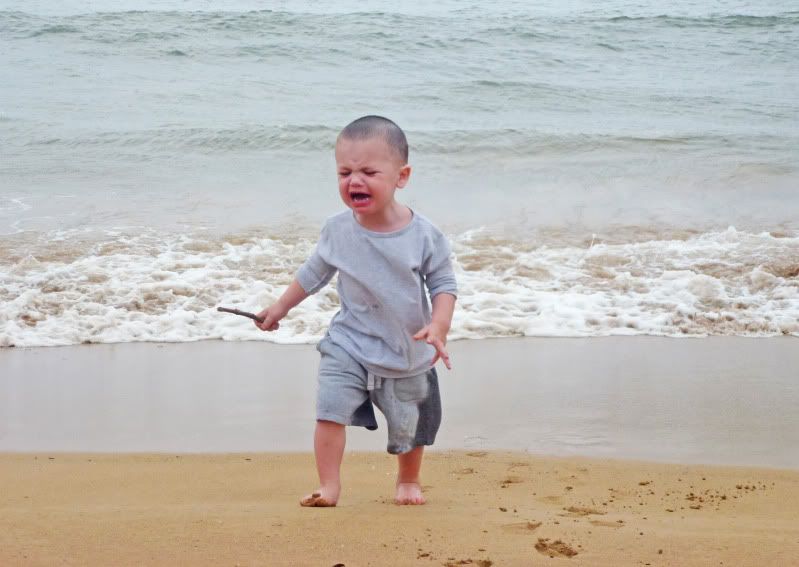 ...and he wasn't too happy about it
Ok, here's how the awesome meet-up went down between myself and miss Lindsey aka
The Bargain Blonde
...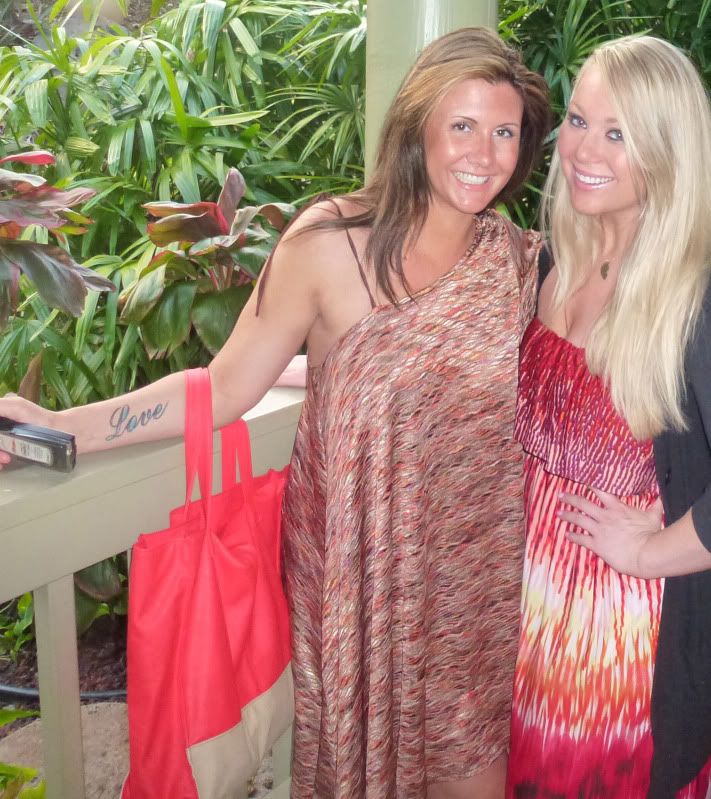 We have a condo in Kauai (kind of like a timeshare, but it's more of an ownership type thing. We bought into the
Marriott Waiohai
, and we pay property taxes once a year), and we use it every year/every other year, depending. This is the first time we brought both the kids, and I knew Rob would want to go golfing once or twice, so I asked Lindsey if she wanted to come with as a helping hand but mainly for company and so we could
finally
meet and realize in person how awesome the other was! (This was our first time staying at the
Marriott Kauai Beach Club
, as we usually always stay at the Waiohai.)
Besides, my kids are way too young to serve as a kick-ass drinking partner.
Let's just say that they loved Auntie Lindsey.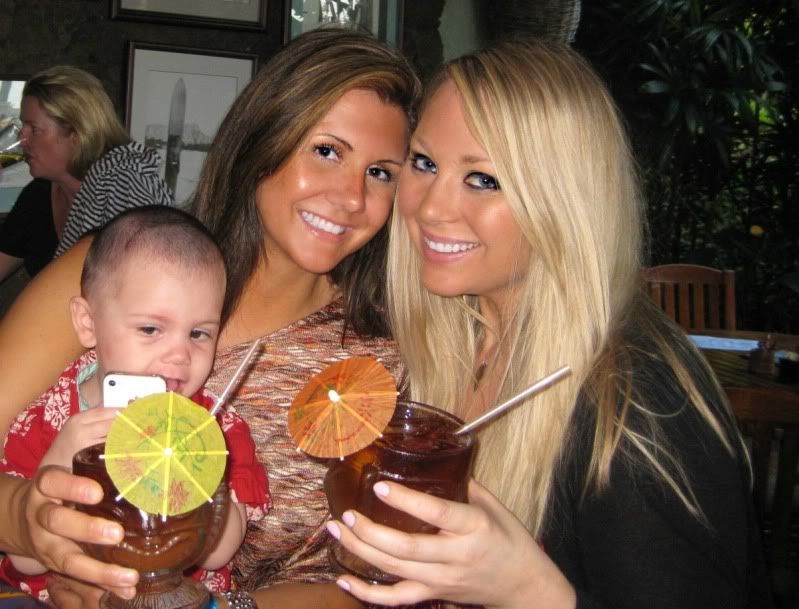 Those drinks above? From one of the best restaurants on the island,
Dukes
, only steps from our front door. Which may or may not be where Linds and I hung out after the kids went to bed, cocktail in hand, listening to the live band play every night.
open air restaurants on the beach. tell me I'm not in Heaven.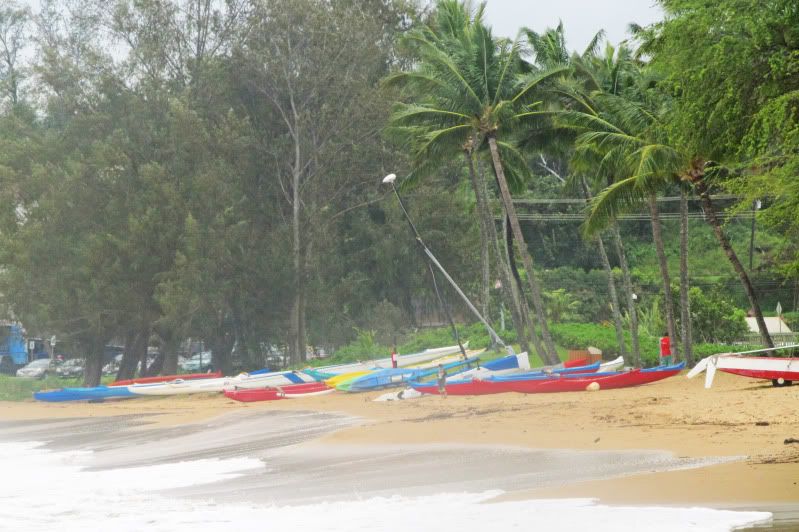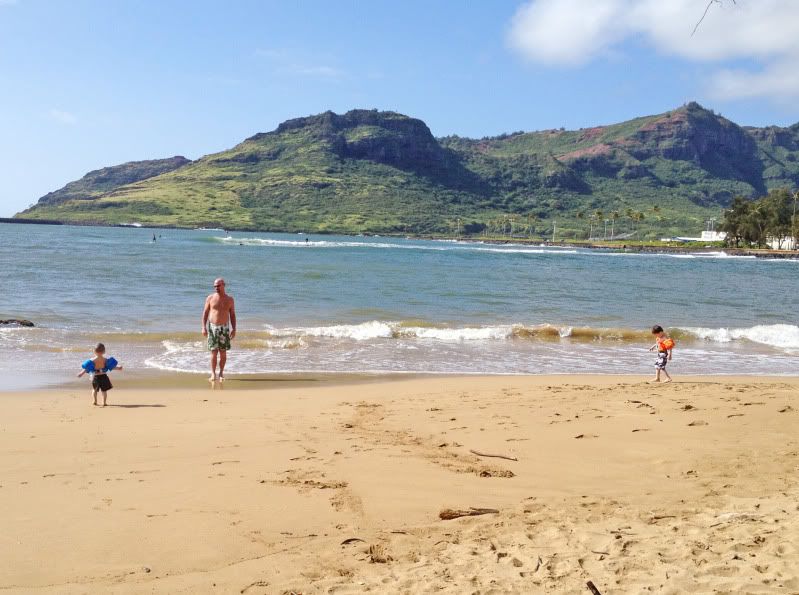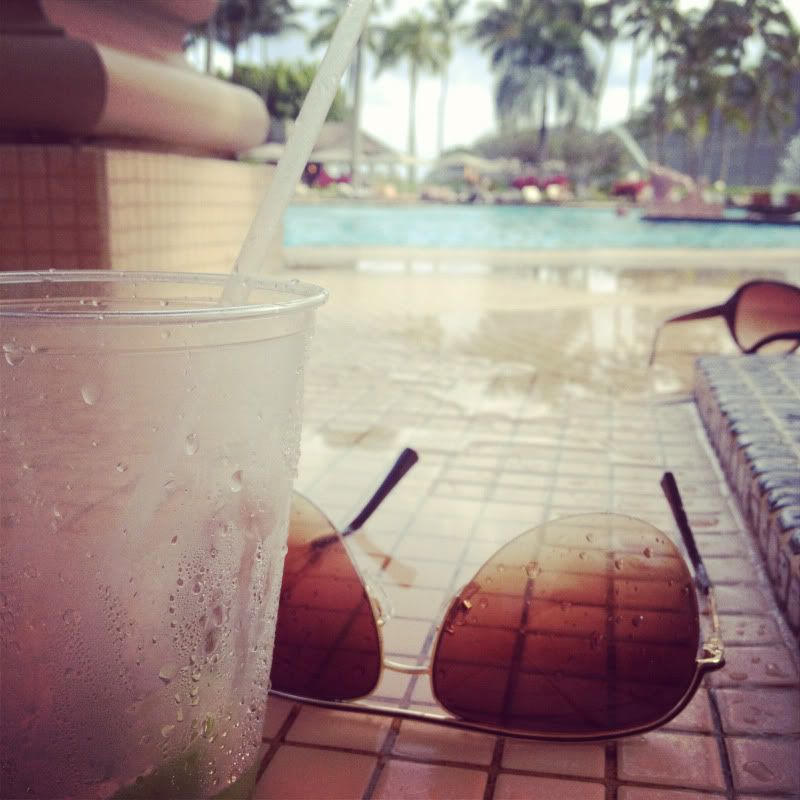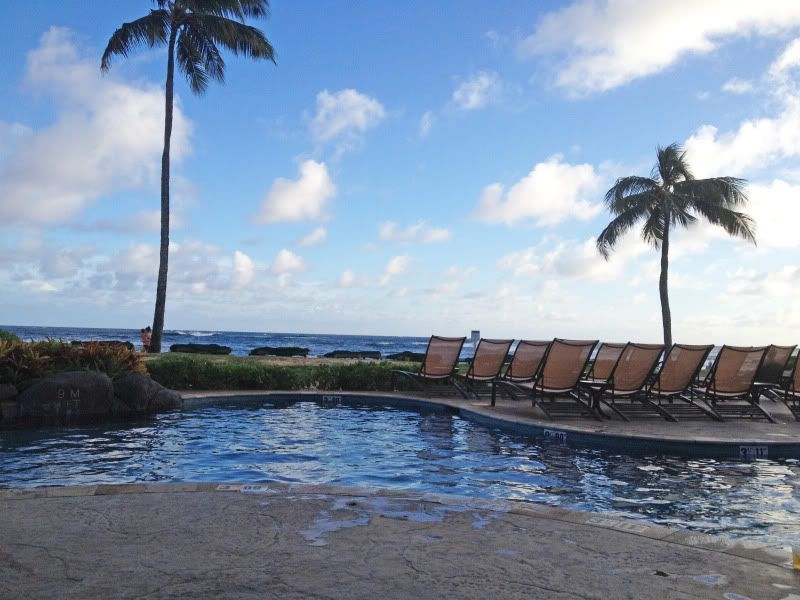 The Sheraton, where my fave family members Greg and Lisa stayed. More on that in a later post.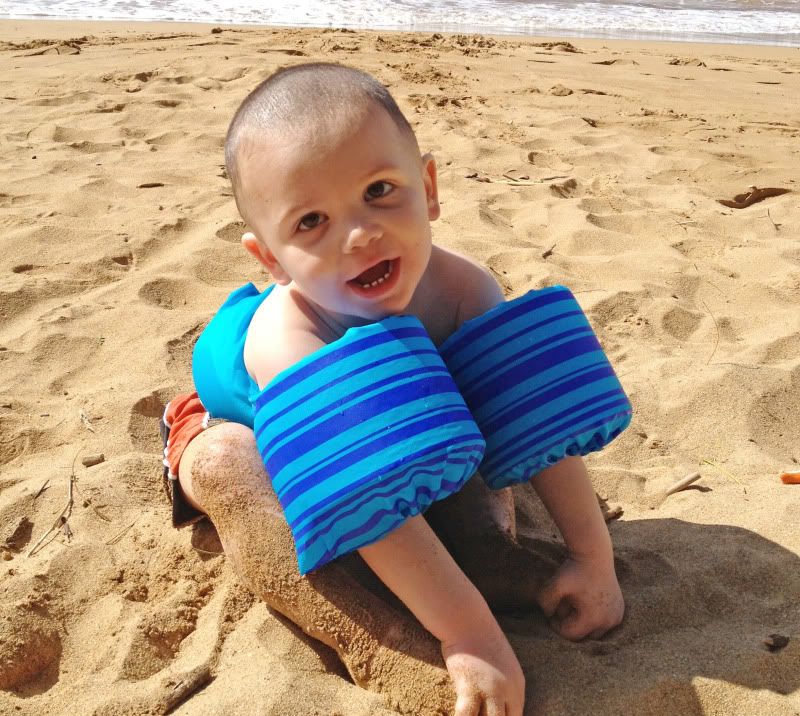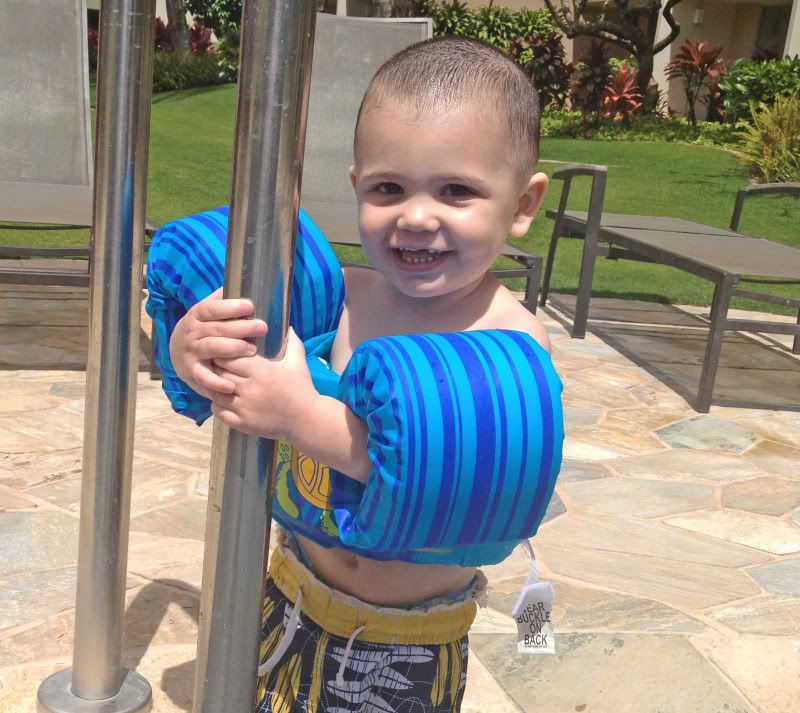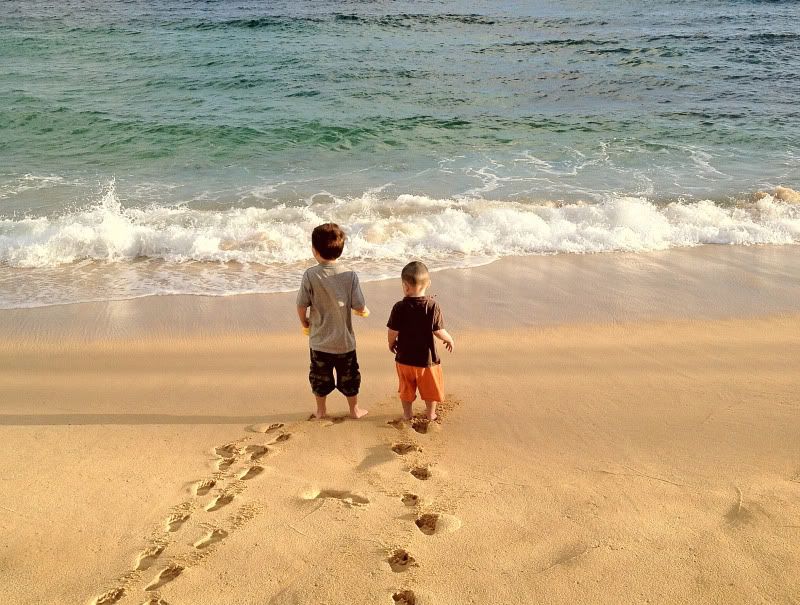 To be continued...
ps. you can see some of our other Hawaiian adventures

here

.