You know how sometimes people aren't really who they seem to be? Like, with an online persona, you can basically make up anyone you want. You can be a Brad Pitt in an instant even though in real life, you are an uber-obese hairy super-unattractive piece of shit.
That happens sometimes.
And then sometimes, it doesn't.
Sometimes, you really are as cool as you portray yourself online (cough cough).
Take my cousin
Taylor
for example...
...super sweetheart. Seriously, if you meet her in person? Angels sing. Bells rings. She is honestly sugar-coated. When you meet her? You think to yourself,
"how can anyone be this happy and upbeat all the time."
But she is. Sweet? Check. Nice? Check. Friendly? Check. Has-no-desire-to-steal-your-boyfriend-even-though-she-could? Check! Check! Check!
But then.
OHHH but then. She posts a vlog on her blog that makes you rethink everything.
I mean, this is how she looks to people on Facebook...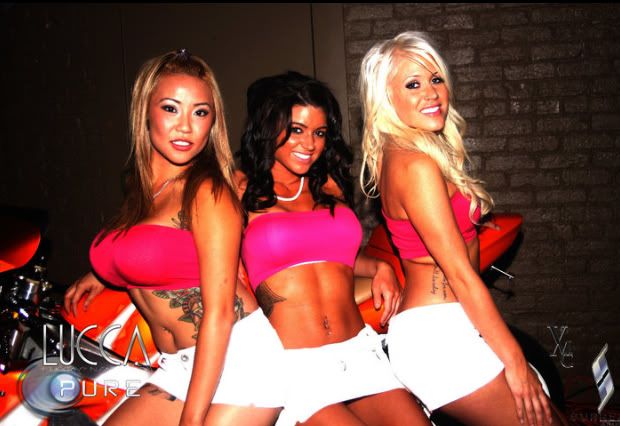 Yes, I swear, I am just as offended as you.
Because THAT Taylor? THAT Taylor is
not
the super sweet angel muffin-pants that I know and love.
And the fact that she can do
that
and
still
make me love her to infinity and back?
Is exactly why I love her to infinity and back.
She has recently posted a few vlogs on her blog page, and guys, every one is better than the last.
If you like to laugh, like,
really
like to laugh, then go
here
and watch her vids.
Mom? Dad? Any other relatives (or super sweet innocent readers) of mine that read this blog? PLEASE don't watch. I'm serious. Because as much of an angel that she is, her vlogs are a little...shall we say,
CRASS
. Like, they need an
"explicit warning"
splattered across the top.
But that warning?
Is exactly why I love her.
And Amen.