My sister instagrammed this picture last night of her twins and I just couldn't. I mean, way. too. much. cuteness. No words. Besides, of course, how freaking adorable is that?!?!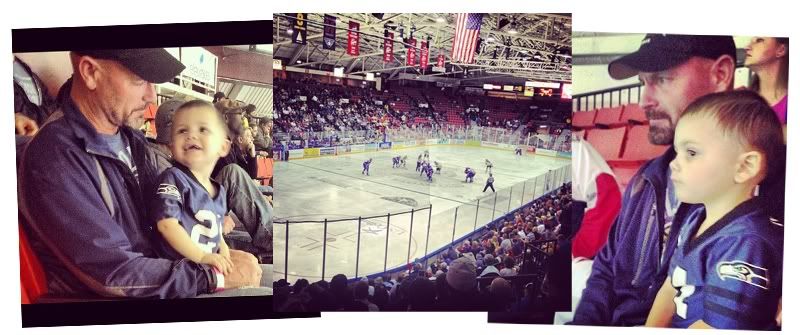 We went to the hockey game last night. It was the 7th game play-offs. We left at half-time so I'm not sure who won. I love going to hockey games, fyi. Esp. when they get into big fights. #mykindaexcitement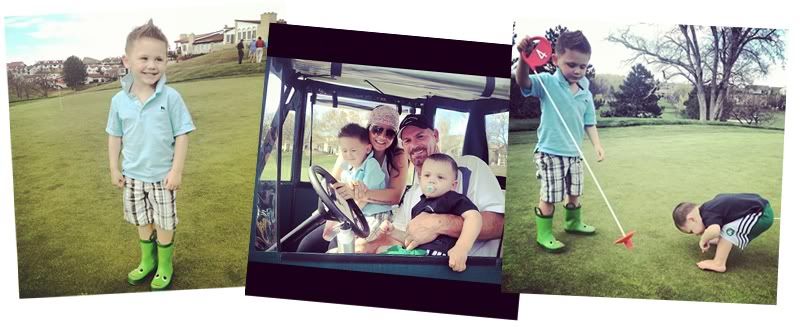 It's getting warmer over in these parts, so we took the boys golfing at the country club last week. Gunner is obsessed with Transformers, specifically Bumblebee (the yellow camaro), so I told him if he got
really really
good at golf, one day he could buy his own Bumblebee, and his own mansion, and his own private jet. I mean, every
momma
kid deserves
her
his own private jet, right?
Just as well as we enjoy the country club lifestyle, we also fit right in at parking lot carnivals. #weareversatile #notsnobs #raisingwellroundedkids
Apparently, Von Dutch hats are for losers. I can't tell you how much shit I got yesterday for wearing one in our Dream Team music
video
. I mean, it's not like I'm sporting Ed Hardy or anything.
That
I would understand. So, since I got so much crap for it and was basically called out as being the biggest deadbeat has-been because of it (it's not even mine, it's
hers
), I promised my two biggest haters,
Hannah
and
Lindsey
, that I would wear it every single day and I would be sending them a picture
every single day
'til the world ends.
DAY ONE.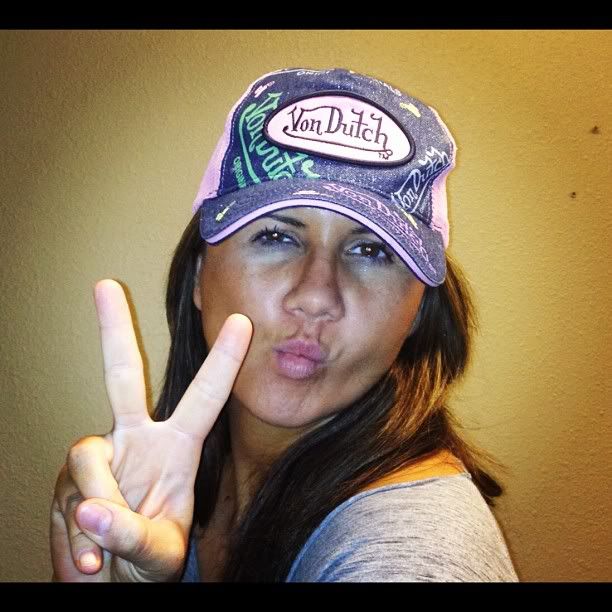 Like a
BOSS
.
And finally, look who read my blog post about my ultimate doppelgänger...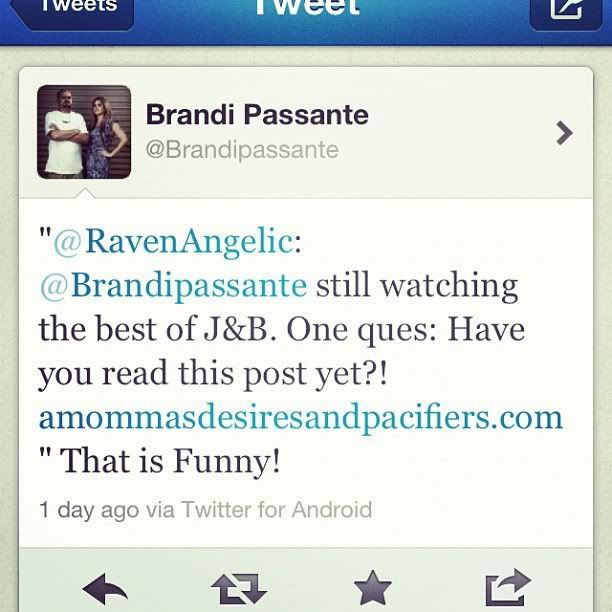 That's right. Mrs. Brandi herself. #
boob
twins
Speaking about that
doppelgänger link-up
. Can we say success? So many of you linked up, and still are. I'm
still
not done going through all the posts, but make no mistake, I will read and comment on every one because
day-um people
, your posts are freaking hilarious! I honestly crack up at every one. If you haven't gone through the link-up list, I suggest you do when you have a minute. SO. FUNNY.
If you haven't done so and want to, you can still link-up
HERE
! I'll be tweeting and referring to the list of link-ups the rest of the week and this weekend. These posts are just too good to go un-read by all.
Happy Thursday!
ps. you can find me on instagram username
ravenasmith