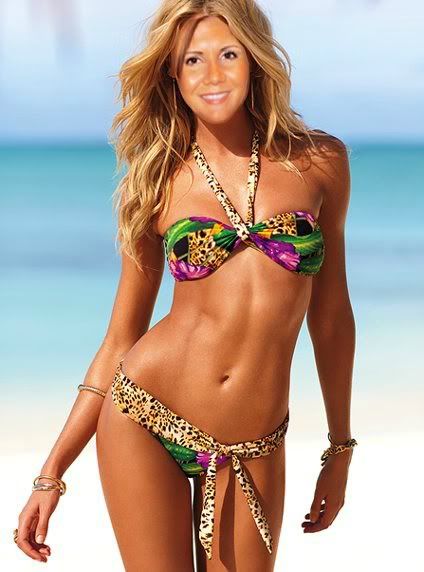 Ok, so I'm totally lying. I'm currently huddled at my computer in the Smith humble abode. But damn I look good in a bikini...
And instead of soaking up the sun, I'm tending to my tan with the help of
Tantowels
. Guys, you know how psycho I am with self-tanners. I have tried every single one on the market and and I am in love with these towels. Hands down, it has given me the best results, amazing color and it's absolutely streak free. Go try it if you want to be a bronzed goddess like myself. I mean, do you
see
my abs in that picture?
I'm posting tomorrow about our whale watching cruise in Hawaii two weeks ago.
And finally, remember this gorgeous girl?
No, not me, the one on the right. That be my cuzzy
Taylor
, who is getting married in less than four months! I totally gave her blog a makeover, and I'm pretty much in love with it. (Actually, I bought the template from a designer on etsy, but totally re-worked things and personalized it. I could have done it myself from start to finish, but was feeling a bit lazy that day.)
Anyway, with her new blog design, she is asking ya'll for questions for her faq section. And if you think that I'm an open book and will talk about virtually anything? This girl has me beat by a mile. You really can ask her a.n.y.t.h.i.n.g.