First things first: I'm over
HERE
today at one of my favorite blogs
ever
,
Fairytales are True
. I'm writing about what I learned in my 20's, and how I've changed now that I'm in my 30's. As much as I like to make myself believe that I'm still a carefree, wild and spontaneous 20something, a
lot
has changed since then. And I'm pretty happy about it.
************************************************
My much prettier, much thinner
cousin
came down to visit me this weekend. And per usual, we had a blast together.
On Saturday night,
Taylor
, her fiancé, the hubs and I all went to the hockey game. You know what makes a girlfriend relationship that much better? When their beaus like each other. Ours went golfing all day Saturday which left me and the Tayboo plenty of time to relax and hang out. Did I mention my mom took my kids this weekend? Oh yes. This momma needed a little relaxation.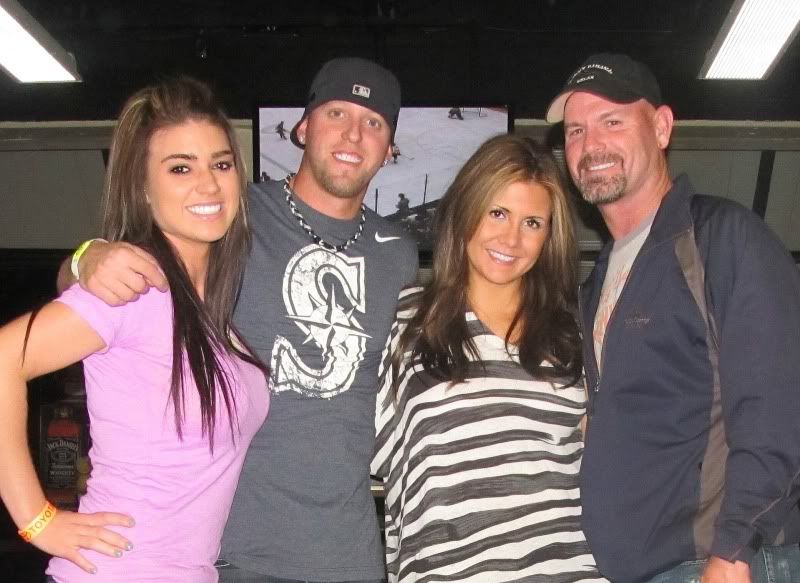 Tay and her boo
A few of you asked about my hair in these pictures, and I was wearing the Jessica Simpson 22' hair extensions in Medium Chestnut. They don't give me any extra length, just volume. You all know I love me some Jsimps weave.
love you my taynut honeysickle
Also this weekend, I tweeted this picture of my two-year old when I was visiting a friend...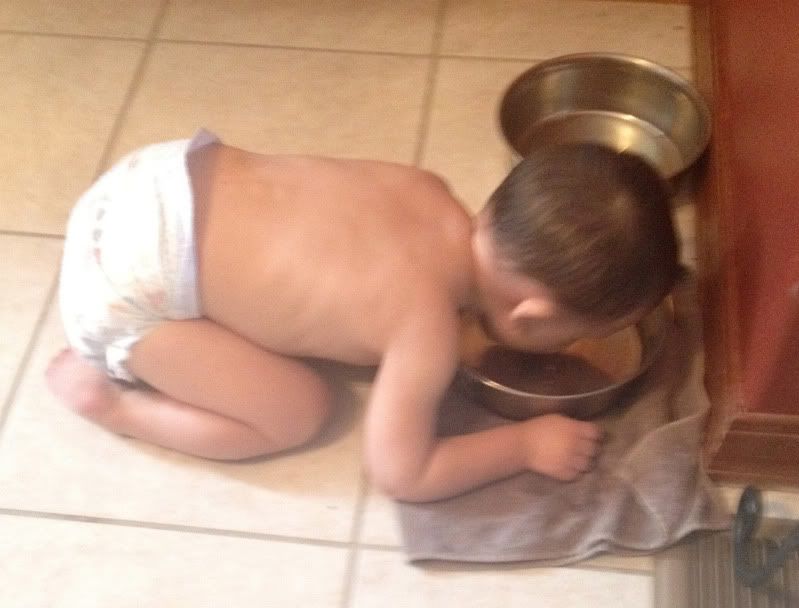 and it felt eerily familiar. Oh yes, he did the same thing about six months earlier at another friends house...
the hair, the hair! I cry.
I mean, for real? This is how my kid behaves when I take him on mommy playmates? And the worst part? I didn't stop him. I just figured he "was thirsty" and let him be.
Oh well. Gotta pick your battles, I say.
Finally, it was 85 degrees this weekend.
Glory.
You best believe I dusted off LFO's Summertime Girls CD and bumped that shiz while driving with my sunroof open.
"New Kids on the Block, had a bunch of hits
chinese food makes me sick
and I think it's fly when girls stop by for the summer, for the summer..."
GO.