Let me just start by saying that I haven't laughed as hard as I did yesterday as a result of seeing what those celebrity look-a-like websites matched people up with. I was in tears. I couldn't breath. My gut hurt. It was
that
kind of laughing. You can refer to my
twitter feed
from yesterday if you what to know exactly what I'm talking about.
It was good stuff.
Now, onto the "Who is Your Doppelgänger" link-up!
There are quite a few sites around the web that let you upload a picture of yourself and then they match you with your look-a-like celebrity. And by "match," I mean they just blindly reach into their database and choose the first person that pops up. Or so it would seem. (I used
this
site for the matches below).
I mean,
really?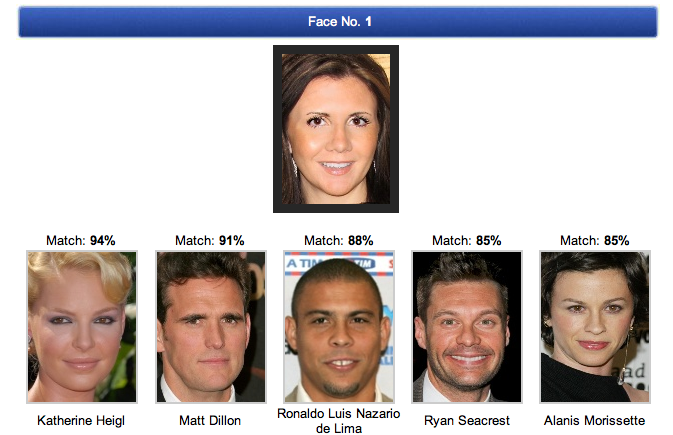 Wait, wait, wait.
Three men?
And Alanis?! Katherine I'll take, but Ronaldo? Ummm.....
Let's try again.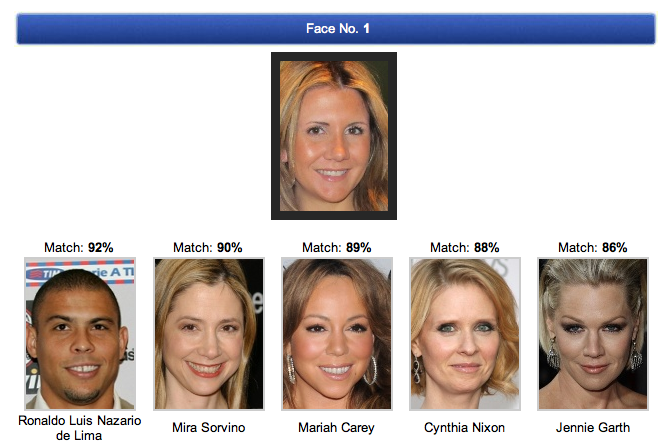 Eh, better? At least 95% are female, but there is good ol' Renaldo popping up again, in the number
one
slot no less! I digress.
So instead of leaving it up to random generated madness, I'll just show you the four people who I most often get told I resemble. I may or may not agree with any/all.
Number one.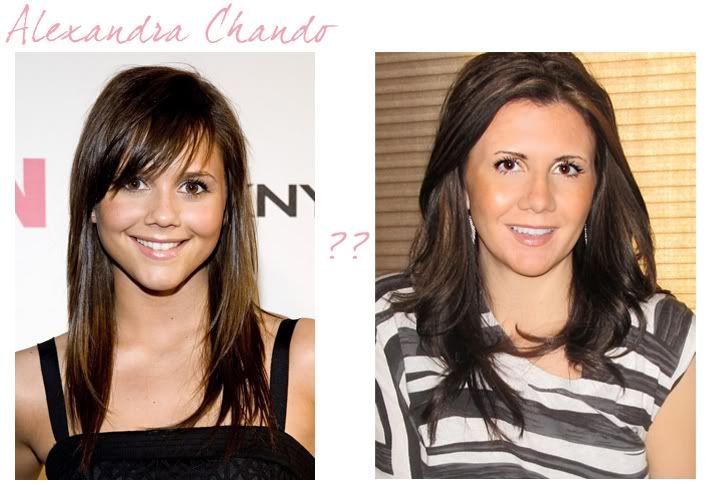 I get told I look like "that girl from The Lying Games" often. I kind of see it, however I see it in that she looks like she could be my daughter, not my twin. Sad for me. #oldhag
Number two.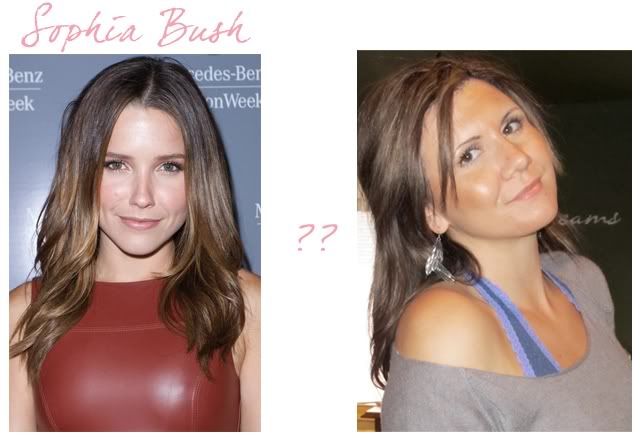 I've heard Sophia Bush once or twice, and while I'm totally flattered, let's not kid ourselves. Her nose is way better than mine and she has that whole light eyes/dark hair thing going for her. In other words, I wish.
Number three.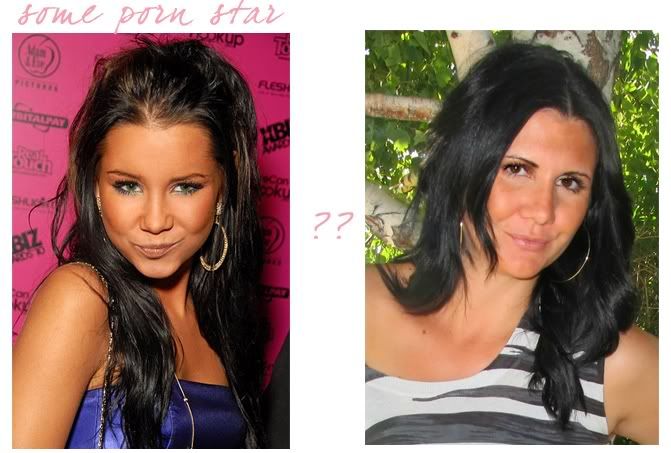 Yes, that would be some random porn star.
Erica
emailed me a while ago and was all,
"I totally found your twin! And she's a porn star!"
I don't dare tell you her name for fear you will google her and see her in action. Let's just say when Erica sent me the link, I about died. "Chafing" was mentioned (and shown) a few times and girl is bat shit crazy. #nothinglikeme #shutupImserious
And finally, I give you the number one person that I am without a doubt most often told I look like. And this one is funny, because I watch the show she's on and I never ever not once thought I looked like her. But apparently, everyone else does.
That would be my good ol' girl Brandi from A&E's
Storage Wars
. And truth be told, I
still
don't see it.
Do you?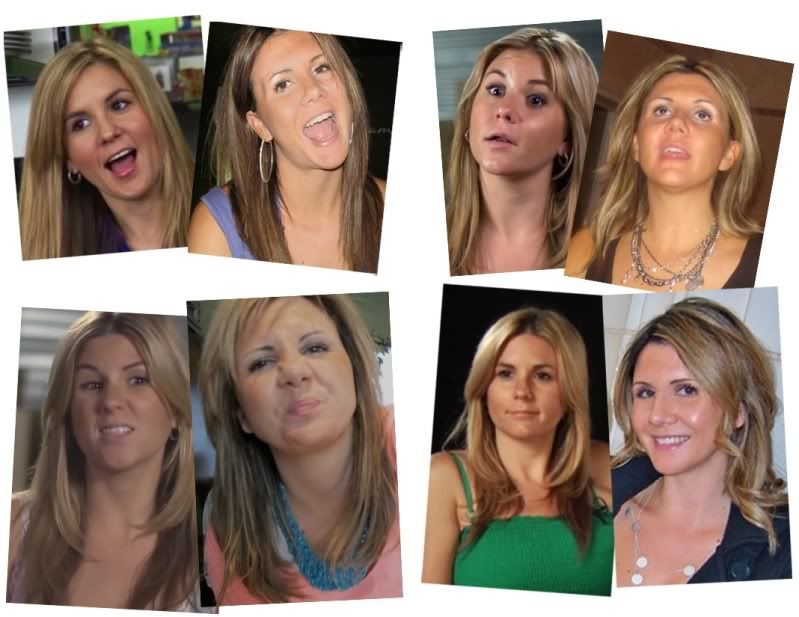 I mean, we
do
both have hot bald husbands...
however, I totally think mine's hotter.
I don't know.
I think it's the boobs.
Yep, it's totally the boobs.
***************************************************************
What about you? Who is your doppelgänger? Who do you most often get told you look like? Grab the code and link-up below and let the voting (and laughing) begin!