I went back to my bleached roots.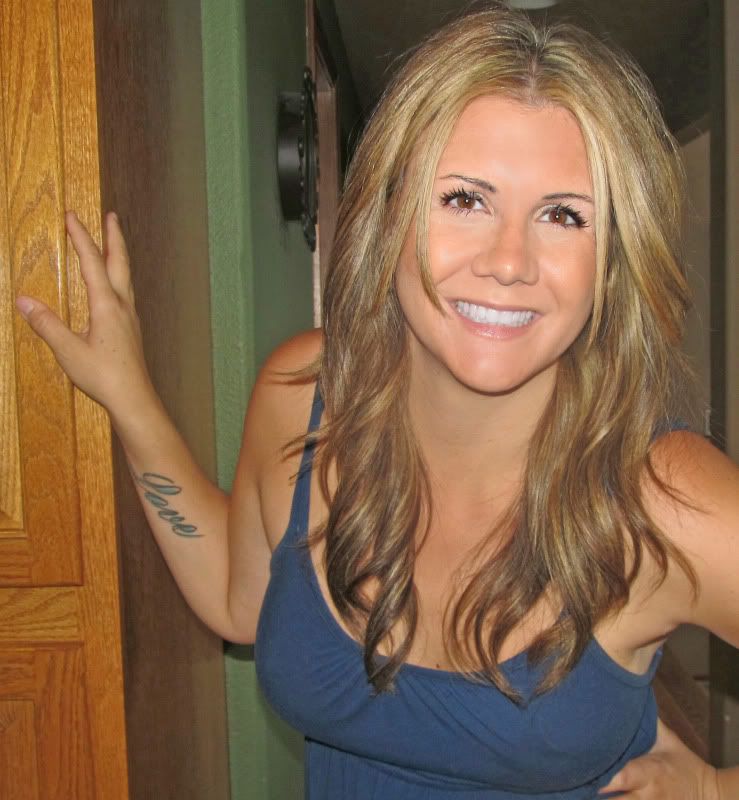 I like being a blonde. A dirty blonde? 'Cause I'm not quite platinum status by any stretch.
Also? This is first day hair.
Can I just get an "
amen
" to how much I hate first day hair?
It's always so coarse. It curls too tight. It's just too....clean.
Second/third/fourth day hair? My favorites. I always plan my hair washing accordingly. Do I have something coming up on Saturday where I want to look all hot and sexxay? I'll wash two days before so my hair is at its best. When we go to Vegas, it's usually always a thursday thru Sunday deal. So I wash it Wednesday night, and then not at all the whole weekend.
And I never, I repeat
never
blow-dry my hair.
As for shampoo and conditioning? I don't skimp. I get the good stuff. For me, it
does
make a difference. But it's also worth it, because I only shampoo/condition like twice a week. I have tried every shampoo/conditioner under the sun...everything from Target to the specially stores, and the front runner by far are
these
products. Distressed? Going from my natural color of dark dark brown to blonde, 'distressed' is putting it mildly.
Leave-in conditioners?
Obsessed
. My hair needs it.
This
is my favorite.
I also love shine sprays, smoothing serums and piece-a-fying products.
However. I try to limit my use of products because as I stated earlier, I don't wash my hair often, and if I load up, my hair will be a greasy mess by day two. So basically, on the first day? Minimal hair product. Just a little of
this
and I'm done.
Second day? The flyways are usually pretty tame, so I use
this
to give it the piece-y look and call it good.
Third day? aka my fave hair day? I spray some of
this
into my greasy roots, and then spritz the rest with
this
aka my hair godsend.
Also, I re-curl my hair every day. After I take a shower, it's usually limp and flat on my head, so I turn my head upside down and shake it out, flip it over and then curl it using the iron. ps. I've tried a million and one of those tutorials where you curl your hair with a flat iron. It never works for me. The curls are too....
curly
, and not the look I'm going for.
As for trims? I usually ask my hair stylist to snip off "as little as humanly possible" about every other appointment. I want long hair, but I don't want long stringy shaggy hair.
Also? I have gray hairs. LOTS of gray hairs. I never noticed until I started dying my hair black. Those gray hairs are one of the major reasons I decided to go back blonde.
And my hair is thick. Thick and coarse. I most definitely cannot "wash and dry." If I do? My hair looks like a horses main. Not pretty 'round these parts.
Basically, as much as I hate first day hair, it sets the scene for the next four days.
And this concludes a whole entire post about my hair.
Please accept my apologies.