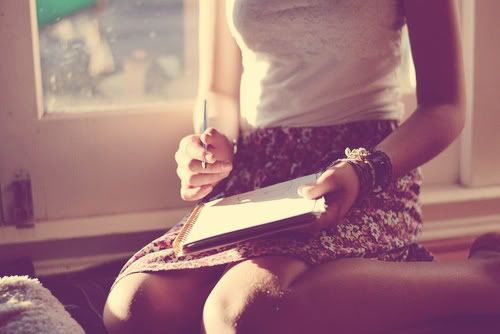 via
Dear blogger police:
Britney Spears in a hot pink bikini is not considered p0rn. You blocked my site for a few awesome readers the other day due to "p0rnography." Really? Who is back there deciding what is and what is not appropriate? I mean, I'm probably going to get tagged in this post for using the word "p0rn." What you should really be focusing on are those "fashion bloggers" who think stripes, florals and plaid go together in one outfit.
That
shit deserves to be tagged. Talk about offensive...
Dear Fashion Bloggers:
Stripes, florals and plaid do not go together in one outfit!
Dear New Jersey Mom Who Allegedly Took Your 5-Year Old in the Tanning Bed With You: Don't listen to all the critics out there. You are beautiful just the way you are. Sure, most are calling your skin color "on the deep mahogany side" and comparing your face to "an old worn-out baseball glove that got left out in the rain....for a decade" but just brush that right off your shoulders, girlfriend. As for cancer? Well clearly you would have already gotten it so you must be immune. Oh, and taking your precious little innocent child in a tanning bed with you is a wonderful idea. I mean, I hear redheads tan pretty easily anyway.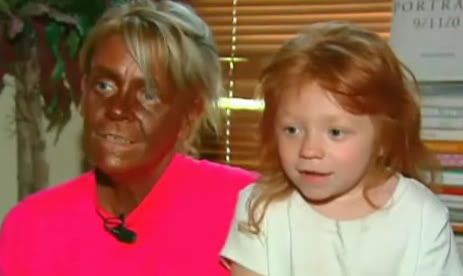 Dear Gunner:
I'd like you to believe that your pouting on the front step, with your head in your lap and your fake sniffles don't sway me one bit, but since you can't read yet and you aren't allowed on mommy's computer, I'll admit that it makes me feel bad and I cave every time. Yes, you can have your sixth cookie of the day. You win.
Dear Colt:
It doesn't work with you. Sorry, but that's called "second child syndrome."
Dear Husband:
Want to have another
baby
cocktail?
Dear Nadya Suleman aka Octomom:
You are declaring bankruptcy and on the list of people you owe is Directv. Because you "had to have cable to entertain your 60 kids." Ok, so let me get this straight. If you didn't have 70 kids in the first place, you wouldn't need cable to entertain them. Maybe you could actually interact with them like a mother should, however I totally understand it's pretty hard to do with 80 kids running around the house. It all boils down to the "chicken or egg" theory, I get it. But now you are planning to do "p0rn" in order to make some money. I hate to break it to ya sweetie but you aren't exactly in your prime
ever
anymore. People will pay for some whacked-out sh*t, but I'm afraid the money you will make from doing this will be minimal. Like, maybe enough to pay off your Directv bill.
Dear Obama:
I "hope" you "change" jobs real soon. Like, come November.
Dear Husband:
Ready for another round? It's been like, five minutes already.
Dear Real Housewives of the OC on Bravo:
Are you f*cking kidding me? You can
not
be furreal.
Dear Judge Judy:
If only I swung the other way....rawr.
Dear Husband:
Threesome?
Dear Readers:
Sorry for that visual.
Dear Weekend:
It's Cinco de Drinko. I'm going balls to the wall. We're talking tequila shots, table-top dancing and green wigs. Just kidding. I'm actually going to visit my sister who lives two hours away in a little college town, WITH my youngest AND we will be staying at her place which is a grand TOTAL of 300 SF. Like, only one person can fit in the kitchen at once. And you can pee, take a bath AND brush your teeth
at the same time
. THAT? Is sheer blogging material.
Happy weekend friends.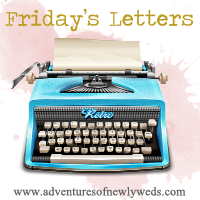 link up with ashley
here