We all know the big bloggers out there, the big fashion bloggers (cough cough) and how perfect their pictures/outfits/relationships/LIFE appears.
I'm not one to judge so maybe, just maybe, their life IS that perfect. Their marriage IS that perfect. Their hair always looks like that and they really are that happy. Every. Single. Freaking. Day.
Likely? Not at all. But possible nonetheless. Most likely not though.
Me? Hell. I hardly style my hair. Whenever my sisters see me with my hair did, their first response is always, "are you taking pictures for your blog today?" Because 99% of the time, I want to look put together on this here blog. I want to look stylish, like I have it together. I want you all to think I have the perfect life and the perfect kids and the perfect marriage.
Ha.
I don't. My husband and I go to counseling often. And not because it "helps us maintain a wonderful relationship when we get outside perspective." No, we go to counseling because we need it. Because I don't want my kids to grow up in a volatile home, with both parents fighting every night.
In other words, my life is not as perfect as my instagram pictures may make it seem.
But that's ok. Because I strive to be real and honest and hopefully, by being real and honest, I can help others who think I have it all and wonder why they don't.
I absolutely do not have it all.
You all know how much I love my soul sister
Britney
. And when I saw that she released these before&after pictures of herself natural and photoshopped, well, my heart runneth over for that bitch.
Is it just me or does homegirl look way better in the before pics?
To get a little more personal, here's a few before and afters of yours truly.
Just a few things to note in the first pic:
1.
I am not actively dragging my child across the ground. He just so happened to fall over in that position right when the picture was taken.
2.
My stomach is not really that poochy. That particular dress that I am wearing bunches out underneath the belt.
3.
Yes, my ass really is that big.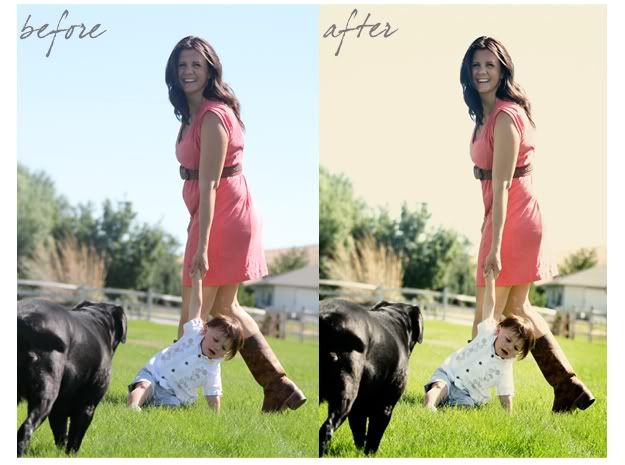 But see what I did? I changed the colors, gave it a vintage feel. I made the pooch disappear and shaved a few inches off the badonk. I look good in the right photo, but I really look like the left one.
One more...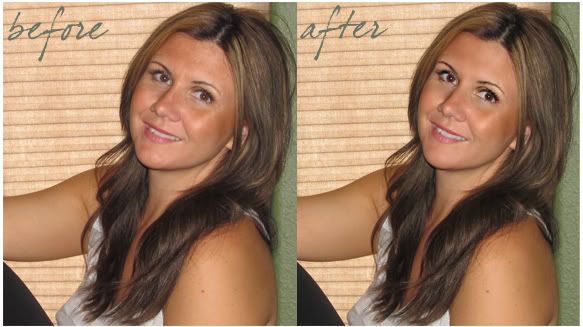 Before is totally untouched. In the after, I have whitened my teeth, added mascara, taken the wrinkles out from under my eyes and smoothed out my forehead. I also made myself 28.4% thinner.
It's an illusion.
It's not real.
And when I post a picture like this? That is semi (semi!) decent?
Let it be known that most turned out like this...
My whole reason for this post is that I have just recently been getting a little annoyed by how some bloggers tend to present themselves as always perfect. Always put together. Or better yet, they give you the whole "this is my sweaty nasty look after I get out of the gym" and all the while their hair is done up in that stupid flippin' "blogger topknot" and their lululemons are hugging their ass and showcasing their boobs.
Please
.