106 degrees. That's how hot it was yesterday afternoon.
I mean, when you walk out the door, it's like getting hit in the face with fifty million Channing Tatums.
In other words, HOT.
So what do we do? Go out on the mighty Columbia River. You know how people name their boats? Well, Rob named our boat "Ravens Nest," only because I gave him shit about naming his previous boat after his ex-wife. Just picture me blabbering like a fool being all, "well you named your first boat after your stupid ex-wife so you better name this one after me....or else!"
We are real mature around these parts.
Friends, meet the Ravens Nest.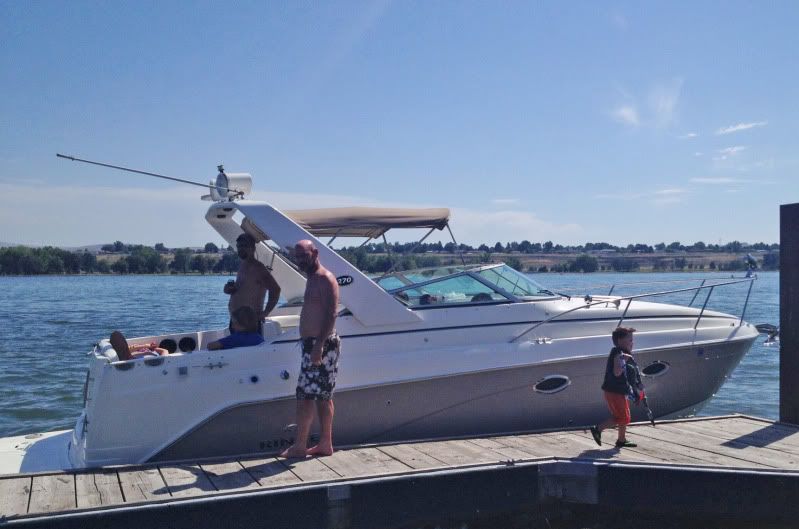 And yes, it has been christened, if that's what you were thinking.
Right there on the bow. In the middle of the day.
My apologies for those of you that were
not
thinking inappropriate thoughts...
Anyway, it was a good day.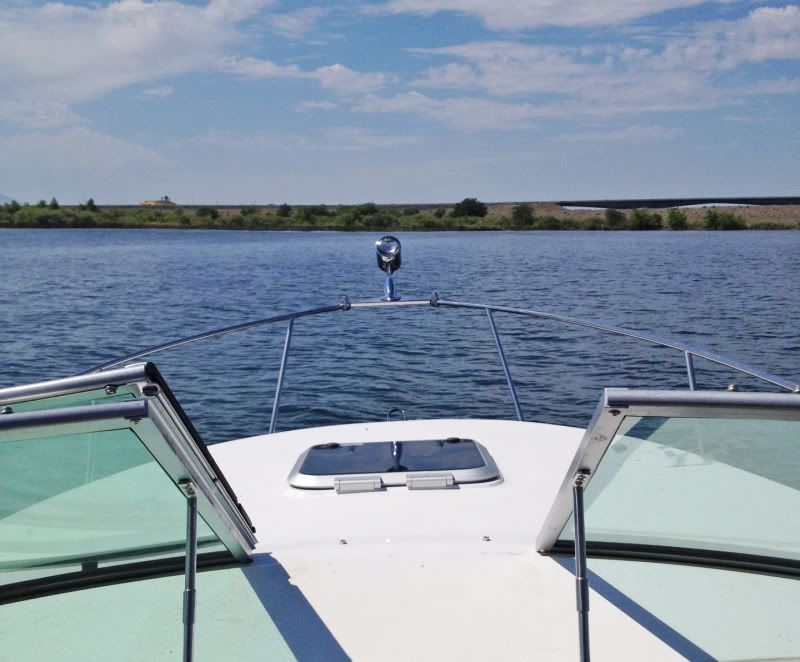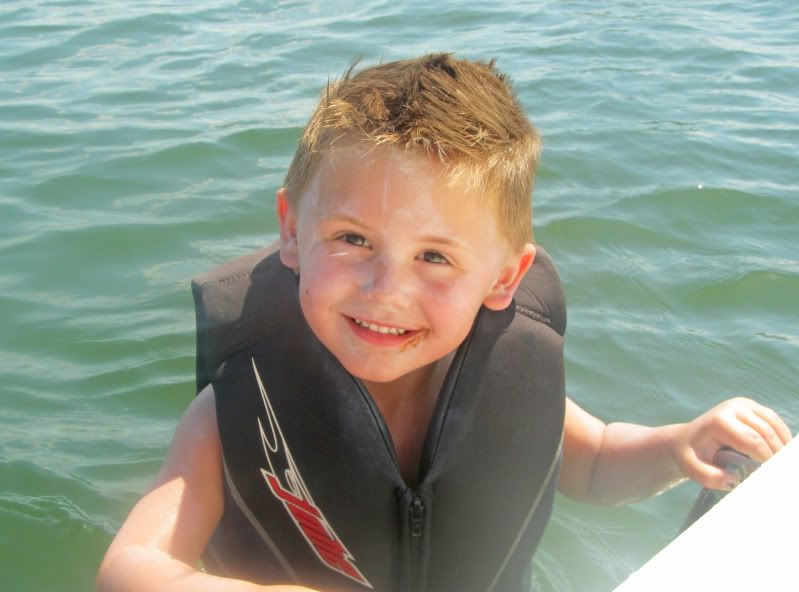 we take sunscreen seriously around here
See the above picture? I was sitting right there on the bow, minding my own business, when my iPhone jumped out of my hands and fell into the water. We're talking submerged for a good five seconds. My superhero nephew Cade (pictured above) jumped down from the bow where he was sitting and snatched it up.
And it was fine
. No signs of damage. Nothing. How that is possible I do not know, but I definitely said an extra special thank you in my prayers last night.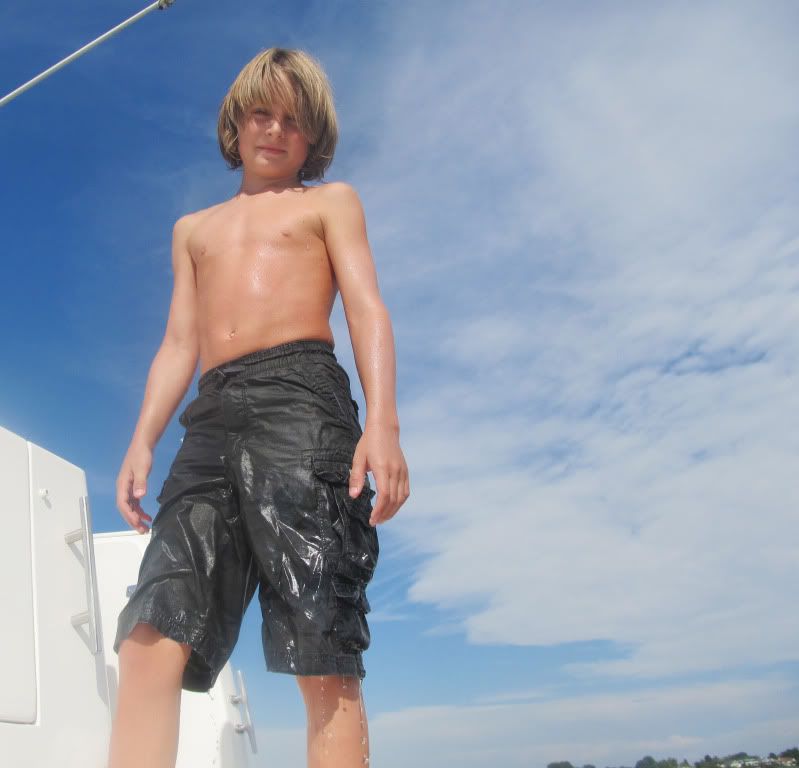 see? superhero.
it may have been in the hundies yesterday, but the water was COLD. It was kinda like jumping in and getting hit in the face with fifty million feminists...
feet are gross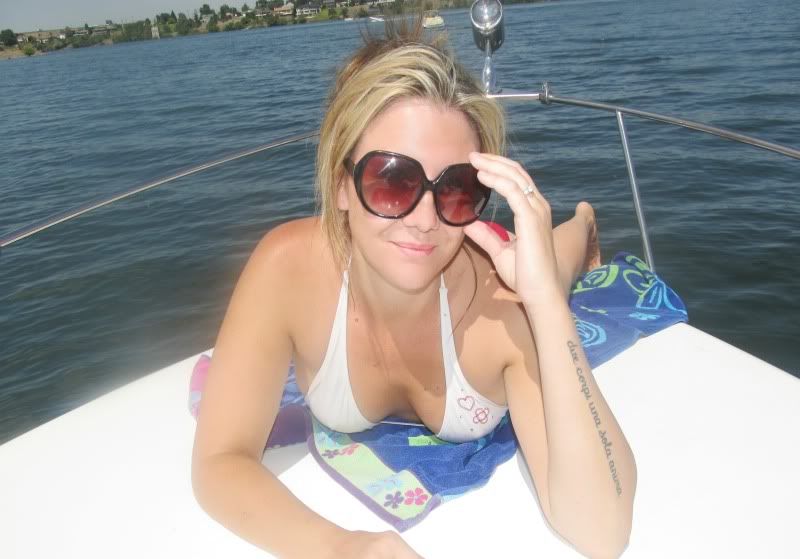 And if you want to see something crazy? Something that will make you cringe in your seat?
Watch this short video of my crazy husband.
Takes one to know one?
Perhaps.
Peace out.