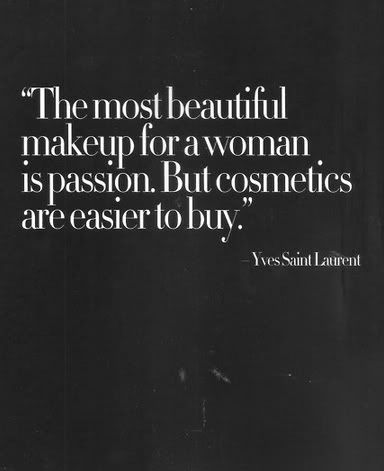 'Tis true, no?
I've never been a huge make-up wearing person. 99% of the time I wear foundation, mascara and bronzer. Eye makeup? I am a rookie. I have never done the smokey eye look. Fake lashes? No idea how those even work. I wore them once for halloween 2009 and I'm pretty sure I ended up eating them sometime throughout the night.
That said, Sephora and Ulta are two of my
favorite
places ever. I could spend hundreds there. But when it comes time to get ready for the day? I'm pretty simple. However, I never, and I mean
never
go without bronzer. Not sure why, but I have always been on the hunt for the next big bronzer thang.
Enter my dear friend Jenna.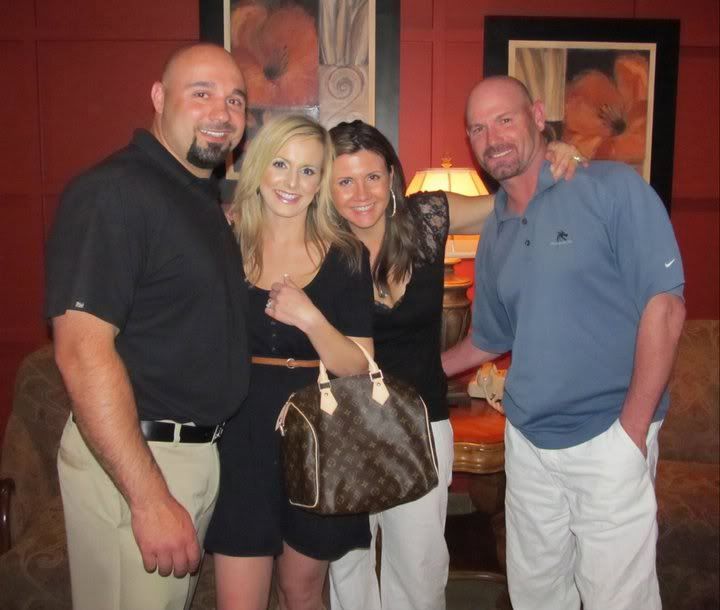 Jenna and I with our hot bald hubbies...you didn't know bald guys were the best?
Her and her husband own the premier spa here in town,
Nouvea Day Spa
. They just built a new spa a few months ago and it. is. divine. I went there the other day to be a makeup model (BUAHAHAHHAHA. Hey. Don't laugh) and I was given a tour and let me tell you, if I were a stay-at-home mom with no kids? I would be at the spa every single day. Alas, I do have a couple monsters so my getaway time is few and far between.
Jenna and I do get together a few times a month and meet at the pool (which is not enough, you hearing me Jenna?!) but when we do get together? It's fun, natural...just like friendships should be.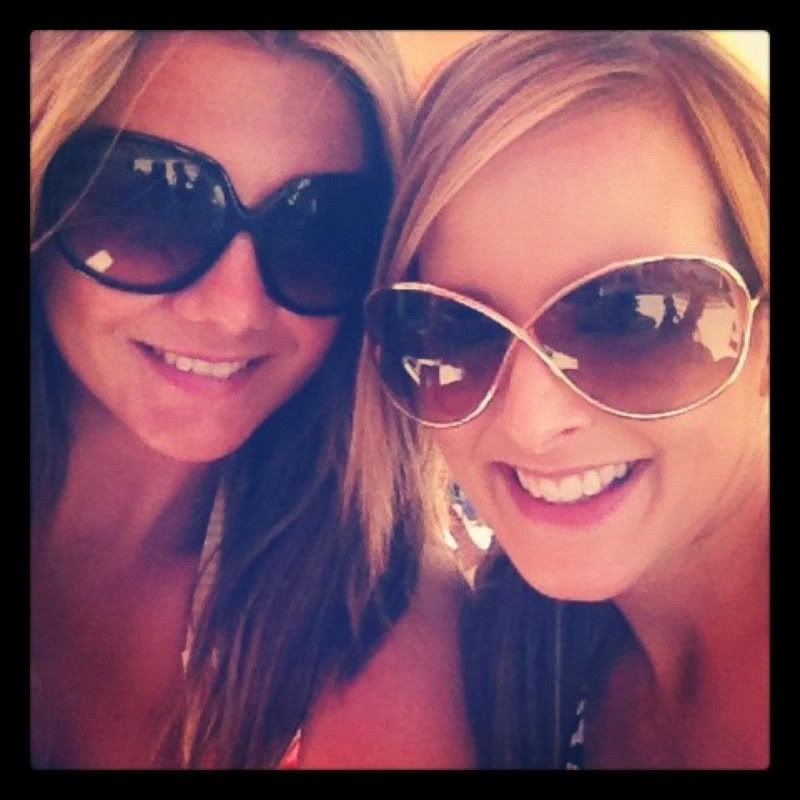 Jenna and I at...where else...the pool
And when I do want to pamper myself? I head here...
Nouveau Day Spa
Shasta
?
Sabrina
? Maybe a spa day when we all get together in two weeks?
Anyway, the other day when I was visiting, Jenna offered up quite a few awesome spa goodies for me to give away to one of
you
. And I'm talking some amazing makeup/bronzer products, which you know is right up my alley.
What one of you will win: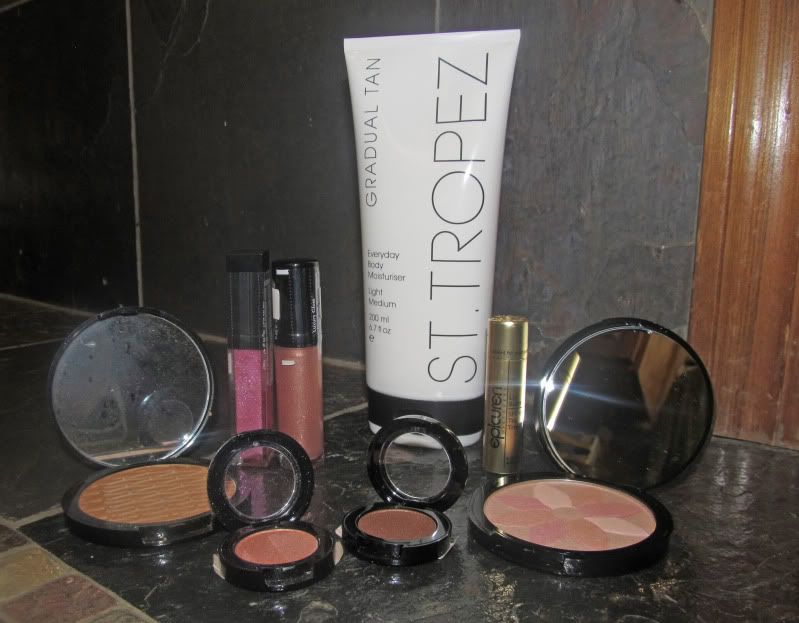 St. Tropez
tanning products? One of my favorites by far. You know how much of a tanning addict I am, and St. Tropez has always been one of my faves.
Not only that, but you will also win a fabulous bronzer, blush, two eyeshadows, two amazing lip glosses and one epicuren lip balm. All estimated at
$185.00
.
Can I rig this to win it all myself?!
Probably not. But you can definitely enter below.
a Rafflecopter giveaway
ps. giveaway is only open for two days so hurry and enter!