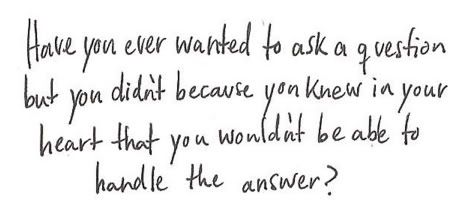 I'd love to know what you and the hubby's favorite things to do together are. We know you guys are part of a Country Club and love to bar hop, and does he love to shop or does he just let you shop?
Good question. Yes, we are part of a country club (in fact, it's where we met when I was working there) and for the most part, when we do go out? It's usually there. Rob golfs like a banshee and I take the boys to the pool often. But when it's just us, and I get a sitter, dinner at the country club is usually on the menu. They have the best food in town (imo) and we have a lot of friends there. If the club isn't on the agenda? We usually hit up the ol' Outback or my personal favorite, Red Robin.
Other than that, being out on the water in the boat is by far what we enjoy most together. As for shopping? He never does it. I do it all, for me and for him.
You told us all about your first date experience (with the tagalong) but what did you and the hubs do on your first one-on-one date?
Oh yes, the
first date
with the third wheel. Le sigh. On our actual first date? Just the two of us? We got food to-go and went out on the boat. No sex was involved.
I have spoken about this a few times on le blog here, and out of respect for others aka my parents who would wish not to know, I will not blog about the proposal story. However, if anyone wants to know, email me personally and I will be more than happy to share how it all went down. ;)
How would you describe your and the hubby's relationship in one word?
Progress <-------- as in, "always a work in"
What is the one thing you can't live without?
Chapstick. "Can you bring me some chapstick? My lips hurt real bad!"
How did you and Rob meet? You mentioned before that he's a former ball player. What does he do now?
We met at the country club while I was working there. When I first met him, he was married, so I only saw him as a customer. After they got divorced, he start pursuing me, and finally I said yes. From there, it was history, as they say.
He played baseball for Washington State University, and then went on to play for the Milwaukee Brewers. He quit for a girl (not me) so who knows how far he would have made it. Personally, I'm glad he quit, or we most likely would not be where we are now. Today, he owns a plumbing business. Need a plumber?
What is your biggest regret?
This is always a hard one for me. I always want to be totally honest, and I've said a few times in the past, "everyone has regrets. People are lying if they say they don't." And boy do I. However. That said. I don't want to get too deep into the nuts and bolts of my actual regrets, let's just say that yes, I have some. Some major, some not so major. However, as the old saying goes, everything that I went through led me straight to where I am...so.....
I just watched the old vlog and laughed my ass off.
Not really a question, but thank you very much.
This
is the vlog in reference, btw.
Does Mr. Raven have any tattoos?
No. He actually despises tattoos. Which is a little too bad for him since I had five before we were married. Now I have eight. With plans to get more. I would get sleeves if I knew he wouldn't divorce me. I even have his named tattooed on my ass. I mean, if that is not an act of love, I don't know what is.
What is your go-to bronzer?
Anyone who knows me knows that I live by bronzer. LIVE. I have tried every single one out there and my favorite by far is
Too Faced Sun Bunny
bronzer. Hands down. Must have.
All the men in the world are gone and you have to date chicks. Who are your top five girl crushes? Yes, we know Britney is number one.
Ya'll know me too well. Yes, Britney would most definitely be at the very top. From there, it would be Jordana Brewster, Megan Fox, Eva Mendez and Judge Judy.
Part III coming Thursday
where I will answer the rest of the questions, including all the ones about the fake boobies.
Missed Part I? You can read it
here
.
Have a good day lovelies.