Ahh, the weekend. Not sure if any of ya'll knew, but over in my little neck of the woods, there is a yearly event we like to call the Boat Races, aka
Water Follies
. Basically, it's hydroplanes racing, F-16 jets soaring overhead and a whole lotta craziness. My grandparents have lived right on the river my whole life, and the place I grew up with le familia is exactly 2 minutes, 23 seconds away (if I'm walking. Less than 30 seconds by car).
I have been alive for 31 years now, and I have attended exactly 30 boat races. The only time I missed it was last year, and let me just say with complete certainty, it was a total lapse in judgement. Remember
this
? Yeah. HELL.
Live and learn I guess.
On that note, what did I learn this past weekend?
That to have one hell of a time, get together your besties, a boat, and some drinks.
Done and done.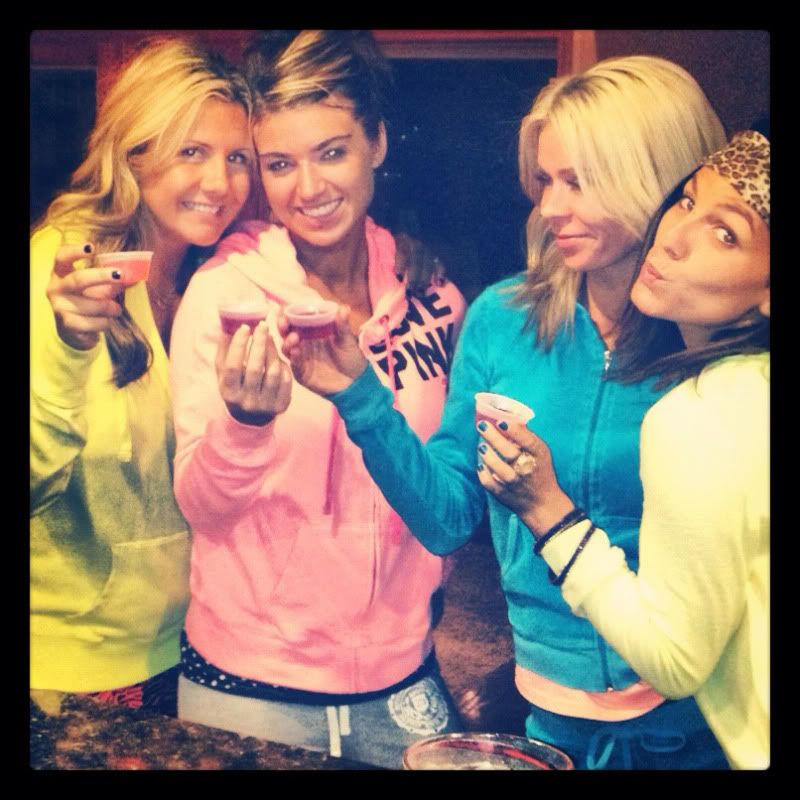 me,

Taylor

,

Shasta

and

Sabrina
Can you believe this was Miss
Shasta Anne's
first time ever having a jello shot?! I still am having a hard time wrapping my mind around that, however, she has now officially joined the club.
captain Roberto
Rob did better than could be expected putting up with the overabundance of estrogen surrounding him last weekend. And our boat somehow became the main attraction. At one point, we had ten boats tied up with us on either side. It was a par-tay, to say the least.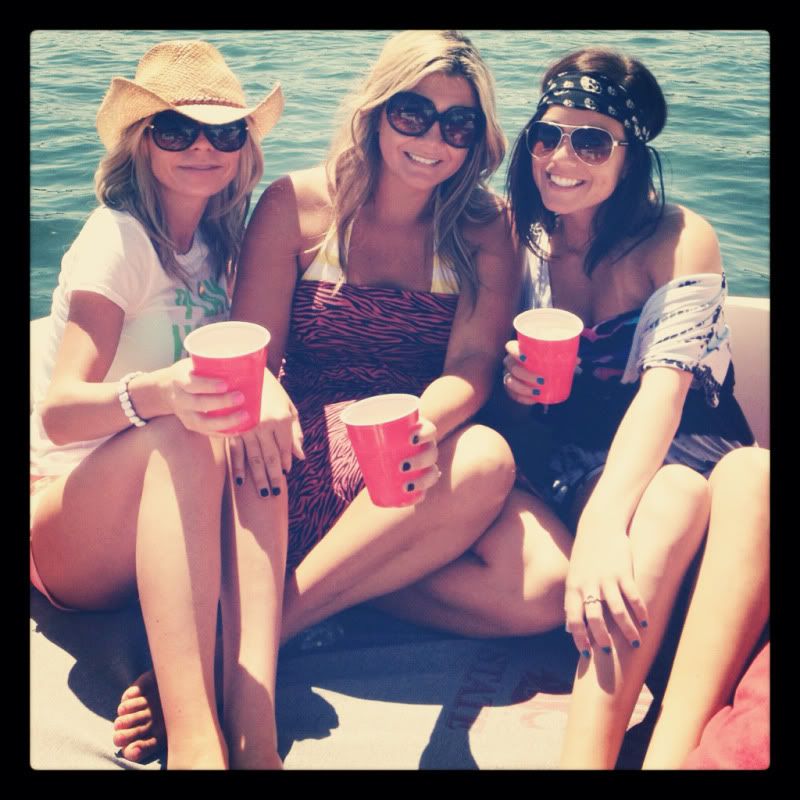 one of my fave pics of me and the girls
Thank you SO much
Shasta
,
Sabrina
and
Tayboo
for the memories! And of course, all my non-bloggy friends ;)
All in all, it was a weekend to remember. A weekend I am anxiously waiting to repeat in exactly 357 days. And on that note...
I've always been a pretty secure person. I know I'm not perfect and I definitely don't try to be. For the most part, I've been pretty comfortable in my body. And with my weight. That isn't to say that I don't
always
want to be thinner (because I do, just the honest truth), but I was still pretty content where I was at, body-wise.
I am without a doubt not happy where I am now. Don't get wrong, I'm not in some depressed state where I wallow in my grief over Ben & Jerry's every night. And not being where I want weight-wise definitely doesn't put a kibosh on my ability to have fun and wear a bikini around my much skinnier friends (ahem all you pictured above) but that said, I still want to
feel
better. I want to
feel
more comfortable strutting around in a bikini.
I want to be thin.
Because to me
, it
is
important.
So. When I saw the sexy little bish
Kristen
post about her weight loss
here
, I became uber-inspired. Homegirl even posted before and afters! The thing that stuck out to me most is I have always (and still do) considered Kristen to be a hottie McHottie. She's a gorgeous blonde with an equally hot boyfriend and I was a little surprised she wanted to lose weight. That said, in her post, she talked about just wanting to get healthy. Just wanting to lose a few pounds. Not on a mission to be a size 0 but just
to feel better about herself.
And that is exactly what I want. And it's probably what a lot of other women out there want as well.
Miss Kristen
So when
Kristen
said she was hosting a link-up for other women to participate in, I emailed her and suggested we team up and do it together, to reach more people and get the word out. And thus our "Inspire Me: Healthy" link-up was born!
What is it? It's a link-up that will be held every Thursday, where you can come link-up and post your own weight-loss/get healthy story. If you have weight you want to lose? You can post about what you are doing to achieve your goals, i.e. what is working for you, what kinds of healthy foods you are eating, etc, and then we can all go read everyone else's posts and see what is working for them, and hopefully, get inspired!
Don't have weight to lose but just love living a healthy lifestyle? Have any tips or past experiences you want to share? Tell us!
There really are no rules, so don't feel pressure to post anything you don't want. Kristen and I will be doing "before and after" pics, but that is only our personal decision, so feel free to do your own thing!
I think this could be a really fun inspiring experience for us all to just GET HEALTHY!
We will be alternating weeks with who is hosting the link-up, and tomorrow, ya'll need to link-up on
Kristen's blog!
But be sure to check back here tomorrow for my update!
Here is the link-up button: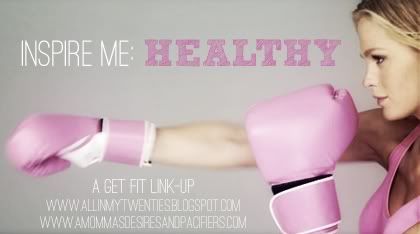 And here is a sneak peek of tomorrows post: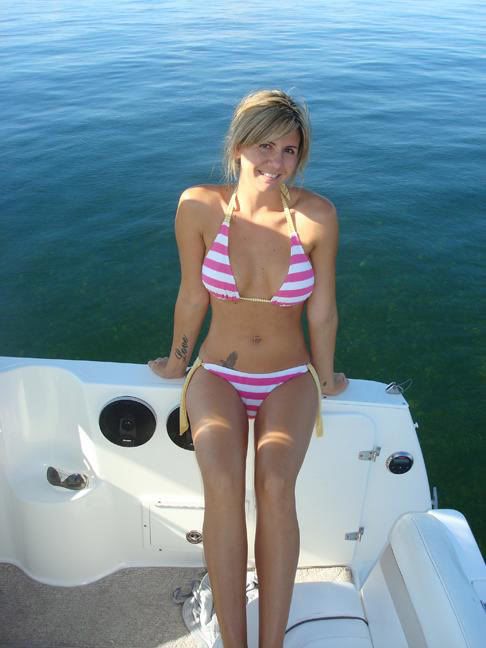 The above pic is of me before I had baby #2. (And also my goal weight)
I am a good 35 pounds heavier today.
And tomorrow, I'll show you.
EEEEEKKKKKKK!!!!