Well that was weird. I woke up this morning and my post had vanished. Poof.
Has that ever happened to you?
Strange.
Anyway, I'm past the point today of spitting out any kind of decent post, so I will just remind you to get your
Inspire Me: Healthy
posts ready for tomorrow! You can read everyone's link-up posts from last week
HERE
. It's a revolution people...the blogosphere is going to be full of some good looking bishes!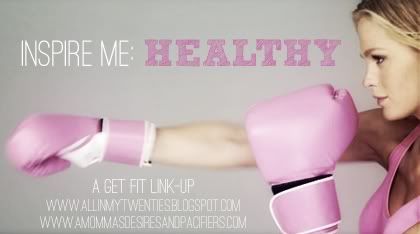 ps. I did a little guest post the other week on how to keep cool, with a twist. You can read it
here
.