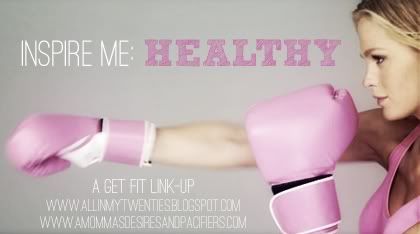 So. THIS happened this week:
'Tis true, I got my ass out of bed at 7:30 am and dusted off the ol' treadmill.
And then I used it.
Four times this week as a matter of fact. And it felt good to be back in the groove. I hated, h-a-t-e-d getting up in the morning, when I knew I could so easily just cuddle back up under the covers and get another good hours sleep. But, like they all say, I was so happy that I did it. No one ever regrets getting a good workout in before the day begins. So hopefully, this is the start to getting back to where I was, when I couldn't imagine not working out every day.
Oh and? Somehow I lost five pounds. It isn't totally a mystery as I have been eating much healthier. But I still didn't expect to see a five pound loss on the scale this week. Nonetheless, yay!
Just gotta keep this up and by years end? I will hopefully have a side-by-side of two photos that look damn near identical. Fingers crossed.
Also, make sure to visit my co-host
Kristin
and see her journey so far. She has lost some major poundage!
****************************************************************
And now for the newest edition of our Inspire Me:
DREAM HOME!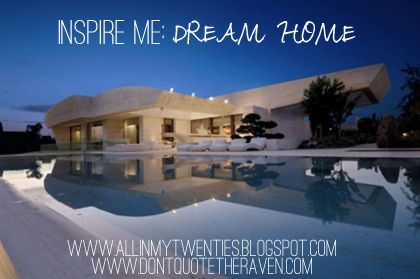 I'm gonna keep this short and sweet.
Dream home?
On the beach.
Obviously.
Or on the actual ocean. That would be just fine also.

Now it's your turn! Link-up with both, or just one of the options!