When I read
Kim's blog
this morning, I knew I had to take my cues from her and try this out myself. (Read hers
here
, girl is pretty funny). Below is the original text and the inspiration for the post:
First I tried it with my sister...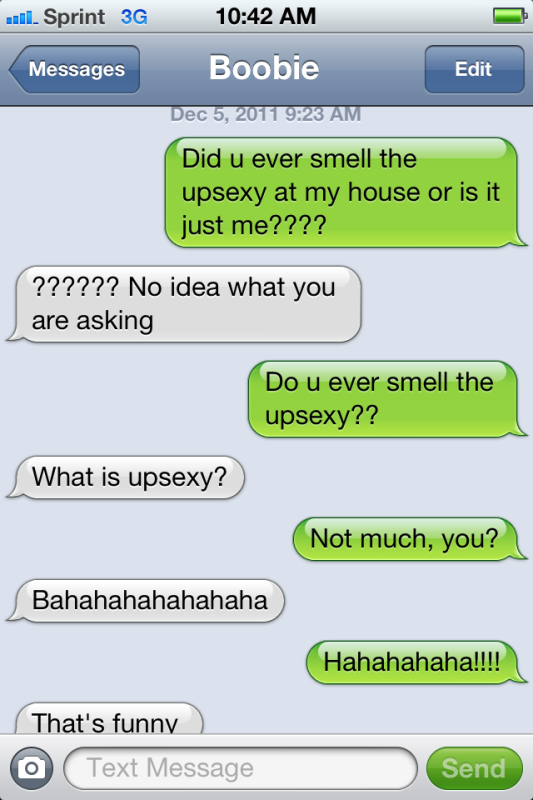 Score one!
of course she fell for it.
Then I went for my nephew Greg...
(who is 5 years older than me, btw)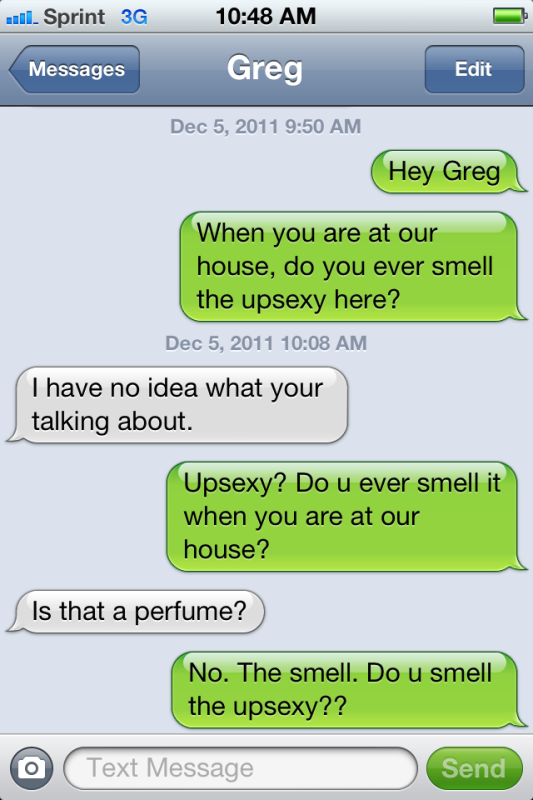 Got a pretty good laugh out of that one.
Next, I went for my mom.
Didn't exactly go as planned...
Come get my children? Thanks for your concern mom, but my children are just fine, thanks.
And finally, I went for the kill with the hubby.
I didn't even try texting him, because I knew he would either a) ignore me and not text back or b) call me on the phone and ask what the hell I was talking about. So I waited 'til he came home and got his reaction on video. I was bound and determined to get him to ask me the question by the way.
His response was a little underwhelming, to say the least.
My favorite parts:
When he says I am "destroying our family" and "Raven, would you like me to blow a gasket?"
I swear. Husbands.