The other day, I was having dinner at my moms house. My grandpa, mom, sister and her boyfriend were all in the kitchen, sitting around the island having some appetizers. My mom was washing something at the kitchen sink, when my four year old walked up to her, hit her in the behind and said nonchalantly,
"I just popped your ass."
Crickets.
No one said anything, it was dead silent.
A little confused, I looked around at everyone trying to avoid my gaze, and finally said, "it's ok. You can laugh. Rob taught him that."
Cue awkward laughs from everyone in the room, when my sisters boyfriend says, "Oh, ok. At first I was like, did I just hear that right?!"
Yes. My husband has taught my son to "pop" people's asses. Which is actually pretty funny until you pick him up from school and the teacher looks at you and says, "We need to talk." (Totally happened.)
And? I'm totally fine with my kids saying the word 'ass.' Poppin' someone's ass? Humorous. Calling someone an 'asshole?' Not ok and they know it. It's the context in which they use the word that makes it ok. Parents today can be so overbearing and so uptight, so....
judgy
.
My kids are always naked. (And by naked, I mean underwear/diaper only.) If we aren't going out in public, they never have clothes on. Going to visit my parents? My sister? Driving through Espresso World every morning to get a coffee? Naked. I mean, if the weather is nice, I just see no point in clothes. All it is is extra laundry and extra work for me, because they
will
be peeling off their clothes eventually.
This is the text convo I had with a new friend when my kid was over at her house for the first time on a playmate with her son...
friend:
um, Gunner just took off his shirt and he's saying that he's hot
me:
that's ok
friend:
omg! He just took off his pants! What do I do?
me:
well, if you don't mind him being naked, it's ok with me
friend:
ok, I just don't want you think that I'm undressing your 4-year old over at my house
me:
he never wears clothes at home. Just tell him I said he has to keep on his underwear (wink face)
True story. I mean, take a look at Exhibit A:
My friend Brandy came over and wanted me to take a few pics of her and her kids (and no, I am not suddenly a "professional photographer." I used her snazzy camera and just pushed the button). Gunner was tagging along, and he managed to sneak his way into the pics...in his underwear...
where's Waldo Gunner. he's the 4th kid she never knew she was missing
About the mom judgy thing... I notice how other moms judge my son and his nakedness. Like I said earlier, I dress them (minimally) if we have to go in public, say, to Target or the grocery store, but if we're at the park? And Gunner is hot and sweaty and wants to take his clothes off? (paging Nelly) I just don't care! (Remember, when I say "naked" I mean underwear only. Don't want ya'll thinking I let my sons tallywack hang out for all to see. Now
that
would worth judging.) But a 4-year old running around in his Thomas the Train underwear? Who gives a sh#t?!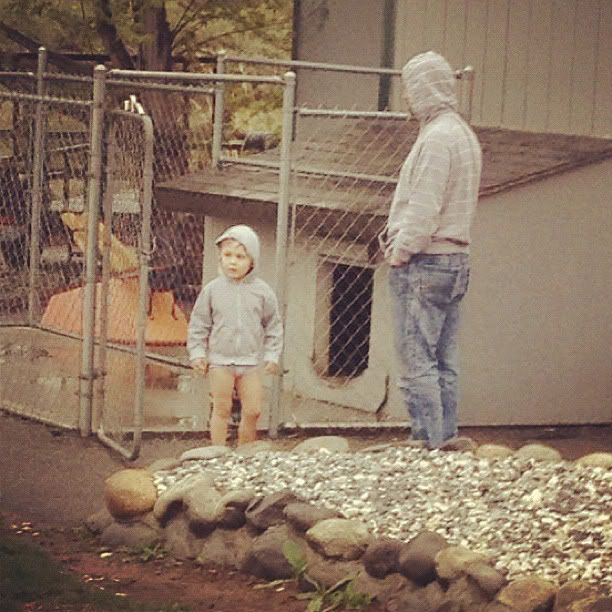 out in the rain with a hoodie and no pants
With my "who gives a sh#t" attitude also comes with how I respond to others. Your kid is running around in his underwear at the park?
Who cares!
Your kid is shirtless in Target with dirt all over his face?
I have boys, I get it.
Your daughter is screaming bloody murder on the airplane?
I've been there.
(And don't even get me started on those people who give moms with crying kids the stink-eye on airplanes. I honestly want to get out of my seat and smack them halfway to Sunday. Like I said,
I've been there
, and how dare anyone judge a situation where a baby is crying on a plane. DON'T get me started...)
Life is short.
You're time here is limited.
You are perishable.
WHY, oh
why
waste it by caring if the pantry is organized to the hilt and labeling everything with those stupid print-out machine stickers? Why care if clothes are hung up by
color?!
Why care if my kids eat chips and cookies in my bed? So what, there are crumbs. That's what a washing machine is for! Who cares if I look perfect in a bikini? I'm exactly the same person if I have a belly pouch as I would be if I were a hot-body supermodel.
Some things I just don't get. And caring about having a 'model' home, or perfectly dressed children, or a perfect body, or caring if the freaking spatula is put away in the wrong drawer...I just don't get!
I just don't care.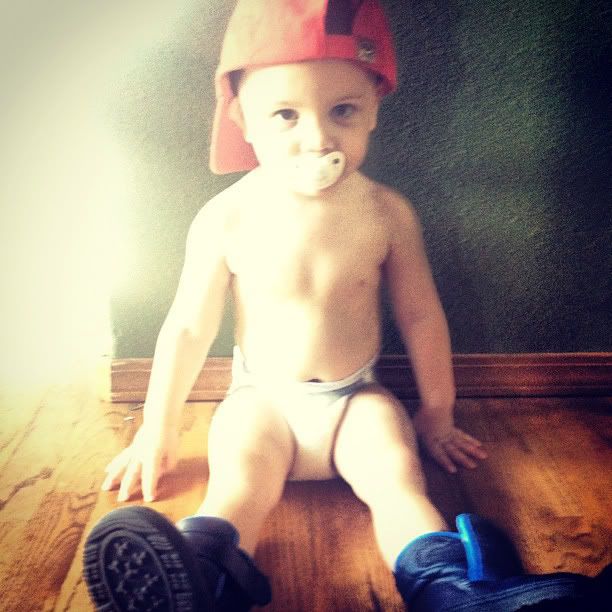 What I do care about?
If my kids are loved.
Feel secure.
Taken care of.
Happy? Yes, I want my kids to be happy, but that is not what life is about. (Post coming on that soon.)
I guess what I'm trying to say is that when it comes to most (unimportant) things in life?
I just don't give a flying youknowwhat.
ps. yes, I realize that spellcheck changed the word "playdate" to "playmate" up above. I was going to change it, but couldn't bring myself to do so. It was just too funny when I re-read it.