Let's start this off with me quitting college to go snowboarding for the winter, and then coming back home to my parents house. I was 20 years old.
My cousin, who was moving to Las Vegas with his wife and kid, asked me if I wanted to come along.
I didn't have anything else to do at the time, so I thought "sure, why not?"
I had never been to Vegas. My parents said to me, "Raven, why don't you just pack a suitcase, see if you like it there, and if you do, we will move the rest of your stuff down in a week or so."
I packed up everything I had ever owned, right down to my kindergarden keepsakes. I was moving to Vegas, it was my new home, and I wasn't leavin' nothing behind.
This is what I remember from my ten days in Vegas:
It was sweltering hot. We moved in the middle of June, and I was not used to 110+ degree weather for days.
I applied for quite a few jobs on the strip, waitressing mostly, but everyone asked me if I had prior "experience." Hell people, I may have never served burgers on a tray before but really, how hard is that to learn? No bueno came from those job aspirations.
After my strip job dreams were murdered, I applied for a job about thirty minutes from Vegas, working for a high powered attorney. I made it through the first two rounds of phone interviews. Then they wanted to see me in person. When I sat down with the interviewer, they asked me a few questions, one being, "do you know shorthand?"
I did not know, so I responded with, "what is shorthand?"
By then it was day seven, my money was almost depleted, and I had no idea what I was going to do.
And then my cuz Terra showed up. She had just graduated college and was in Vegas for a little vaca.
To this day, I'm still not quite sure what went down.
I do remember that we went to Denny's on the strip and my "superbird" obsession was born. (Ever had it? Best. Hangover. Food. Ever.)
Other than that, all I have are a few pictures...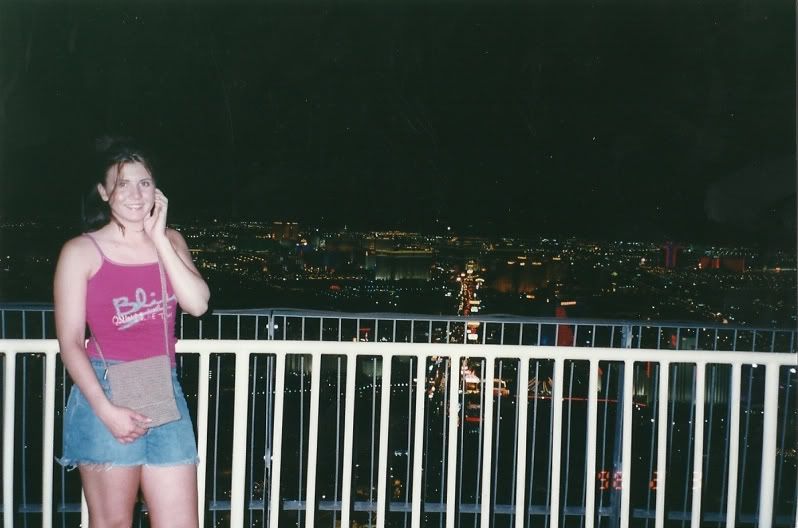 (my first pic in Vegas. Don't be jealous about my super cool high-waisted jean shorts)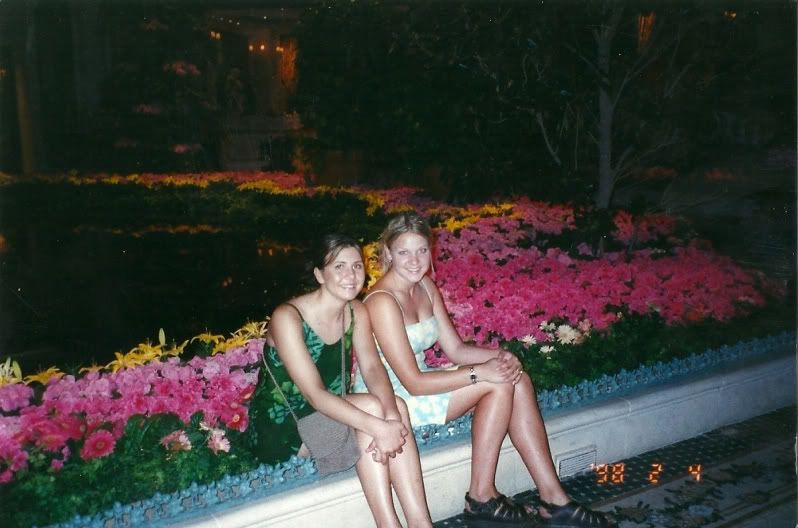 (cuz T-bone and I)
I rode a bull.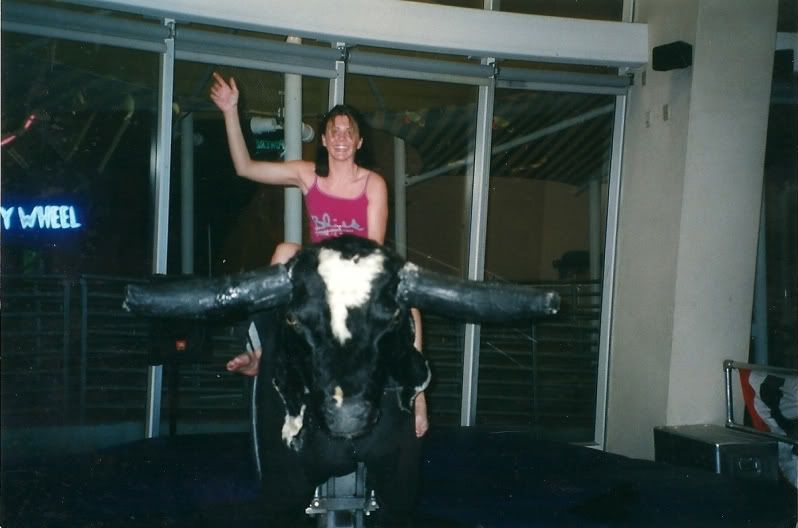 And then I decided that it was time to go home. I'd had enough of living in Las Vegas so I called my dad and asked him to please come get me. And could he please come today? As in, now?
And in just another harsh realization that the world does not, in fact, revolve around me (I'm still devasted over that fact) my dad told me that "yes, of course I will come get you but I can't make it down there for a few days."
A few days was just a few days too many for me, so I hung up the phone, drove my beloved 2-door navajo to the U-haul joint and got hooked up.
But not before getting a picture taken with the nice employees of said joint.
I like to document everything.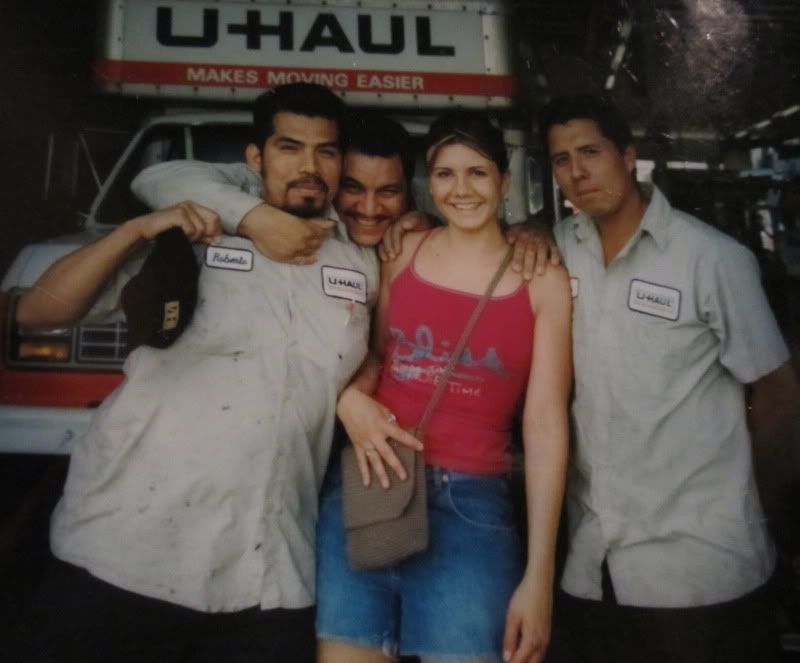 I think they liked us.
Packed up my stuff and drove 18 hours home.
Straight. Stopping only 5 times for gas.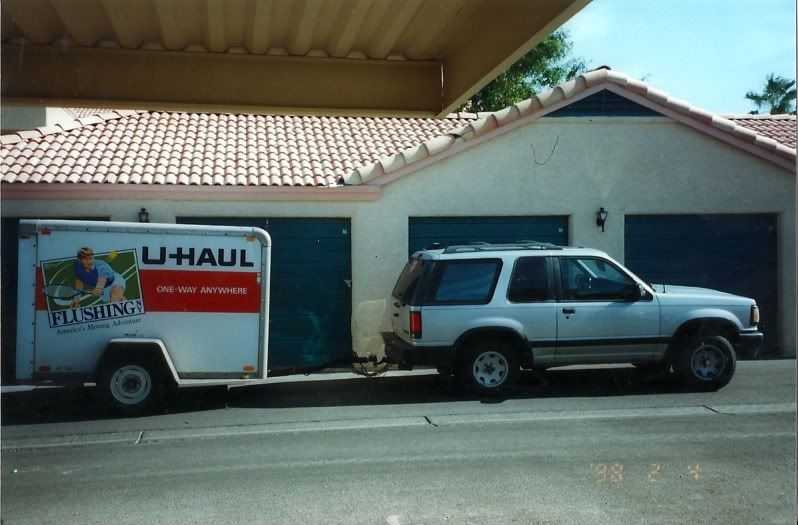 Then I got a job waitressing at a country club (suck it Vegas!), met my husband and the rest is history.
p.s. tomorrow I will be posting the first installment of "
ask me any questions.
"
I had my sister join me on this one.
Sneak peak: