What's wrong with this picture.
I know. Absolutely horrible, right?
I mean, look at all that gray in my husband's beard! So not ok. Better get to dying that shit babe. Momma no likie.
Oh wait. You weren't thinking that the fact that my one year old is reaching for the beer that my three year old is pretending to drink was what was wrong with the picture, were you?
Phew. I mean, that's a regular occurrence in our house.
I'm not sure what it was, but on this particular day, the babe was all obsessed with daddy's beer.
Like, had to have it.
For example:
I saw him down on this lil' rock here for an impromptu photo shoot. I had the beer in my hand thinking it would make the babe smile when I "peek-a-booed" it from behind the camera.
Uh. He just got pissed.
And more pissed.
And even more pissed.
'Til I handed it over.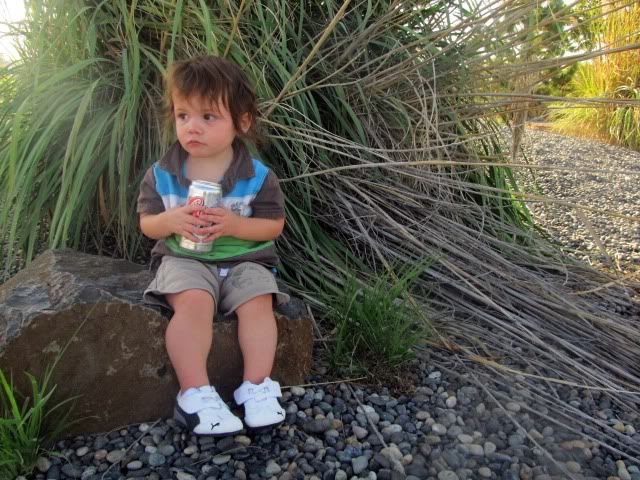 (I can just imagine what he's thinking; "that's right bish. Don't mess with the Boss.")
Then he just chilled.
And showed a hint of a smile.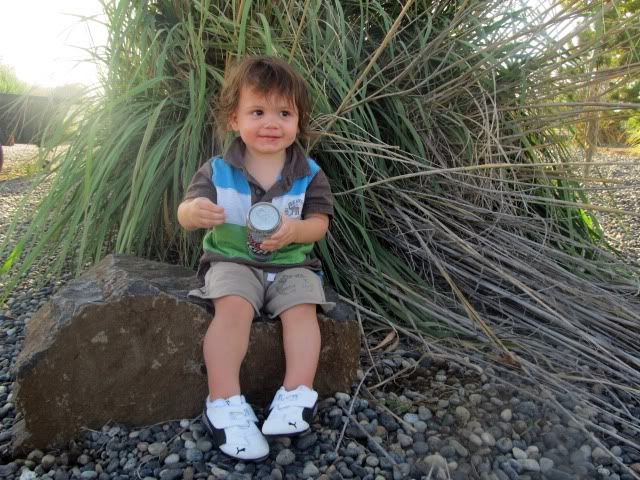 All is good. Weez happy now.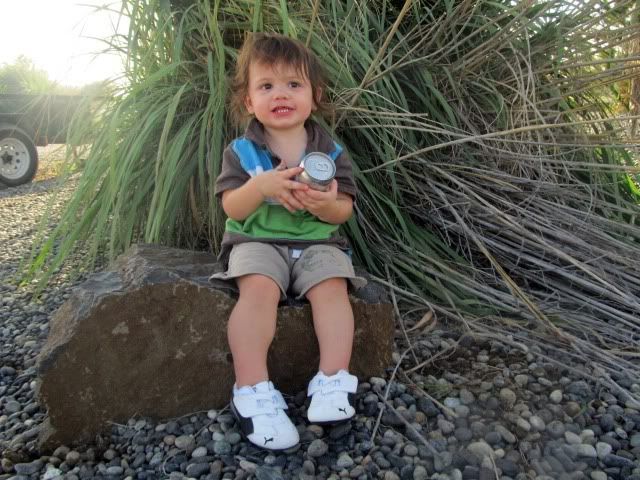 At least all
was
good until tragedy struck and the beer can got pierced by a sharp rock. And sprayed all over babe's face.
And then hubs picked it up and shotgunned the rest.
We are fabulous parents.
Oh, say "hey" to my oldest, never wanting to be left out. Pretty sure he knocked the baby off that rock and said baby is just to the right of this picture crying tears of horror.
And yes, that is pink polish on his toenails.
Oh, say "hey" to the hubs again, with his nice frosted facial hair.
Hey hubs.
Oh look, a baby in a tree.
I sat him up there and told him to
hang on and not to let go.
For the sake of my mother not getting extremely mad at me, let's just say that he did
not
in fact fall out of the tree. And not only did he
not
fall from that tree, but he did
not
fall flat on his face and cry for a good thirty minutes.
He did not fall from the tree. Are we clear on that?
Good.
You know what I love? This one.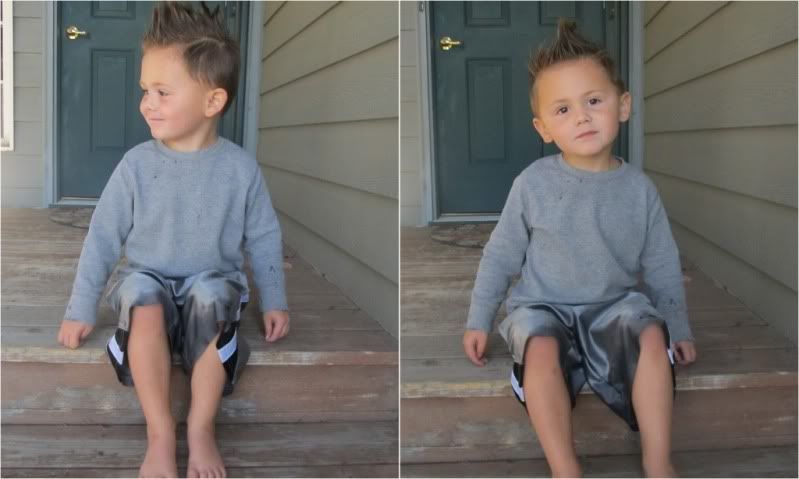 And myself when I'm having a good hair day.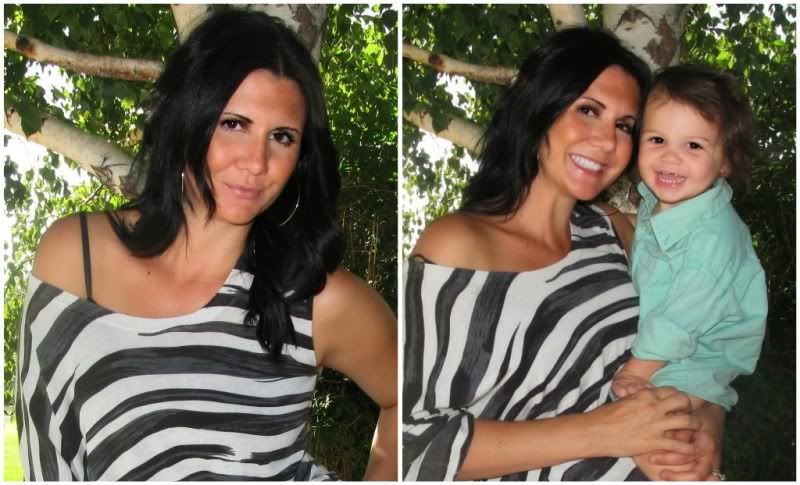 Ok fine. So the baby is having a better hair day than me.
He represents well.