On Fridays, I sometimes like to repost one of my favorite old posts.
***************************
To my two boys, the loves of my life and the reason my life is worth living: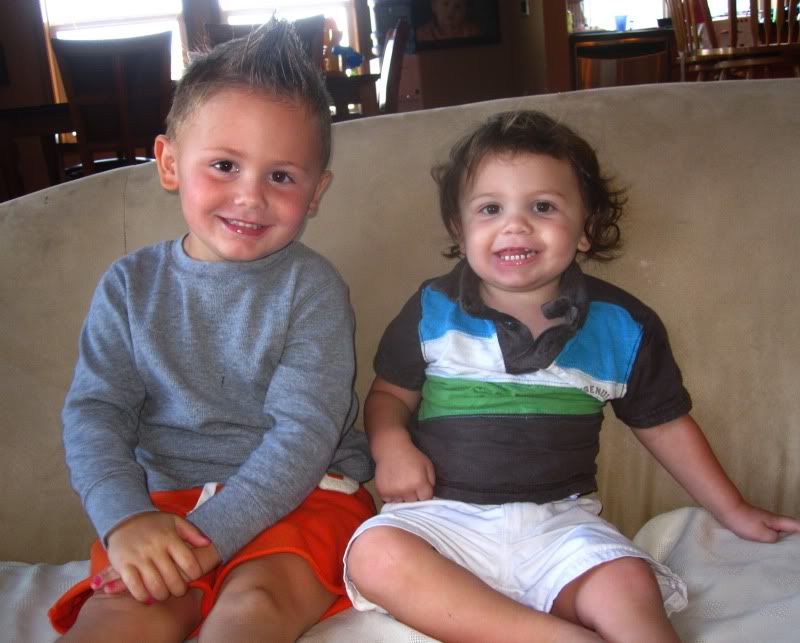 just a few words from your momma...
Treat people kindly. Respect the elderly. Share your toys.
Laugh a lot.
Violence is not the answer,
but self defense is.
Never, ever start a fight. But you better damn well finish it.
If I ever find out you are being a bully or partaking in bully-like activity, be prepared to come home to nothing more in your room than a bed, one blanket, and one change of clothes. That includes underwear. Everything will be taken away from you. You will have no privileges and I can only imagine the talking to you will get from your father. Believe me when I say you will feel like you are at the strictest, toughest boarding school ever if you bully another human being. That is, if we don't decide to just send you away to one.


That goes for sticking up for the person you see getting bullied also. Standing back and doing nothing is just as bad as being the bully yourself.
Remember that.
If you want to paint your fingernails pink, paint 'em pink.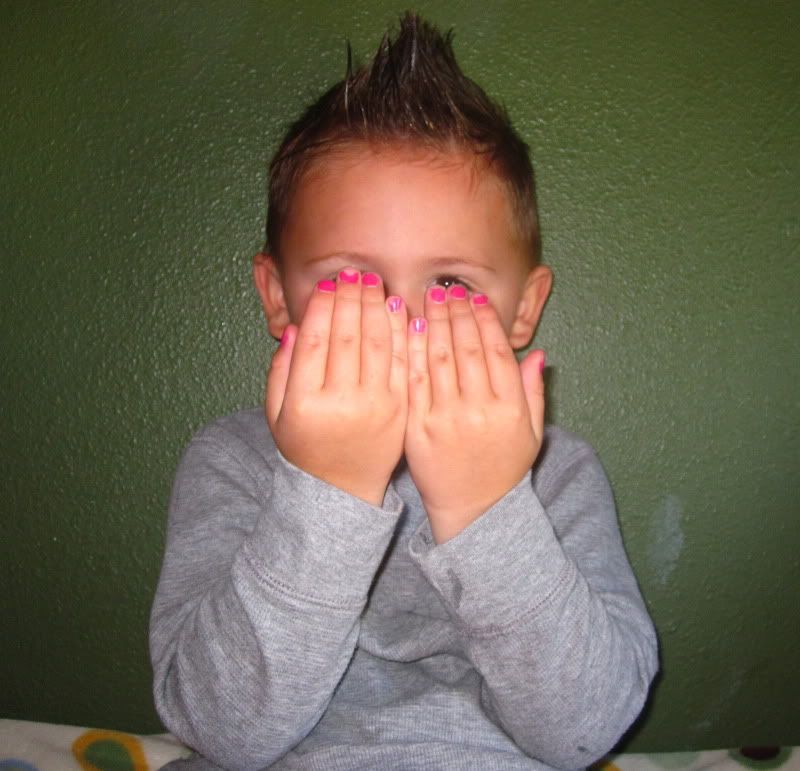 However I would prefer you go with "bad-ass black."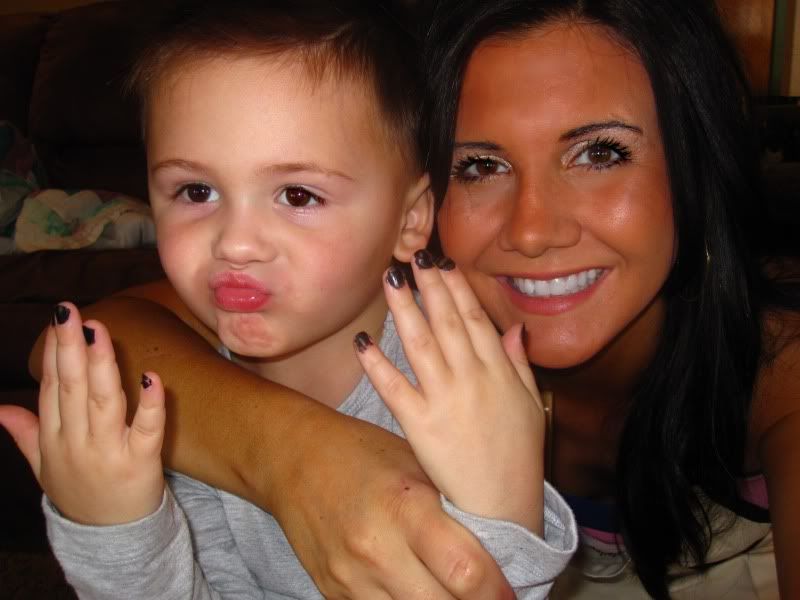 (also, don't overdo it on the self tanner like your momma tends to do)
I will at times force you to do things that put you outside your comfort zone. I'll never put you in danger, but sometimes we all need a little "push" in order to overcome our fears.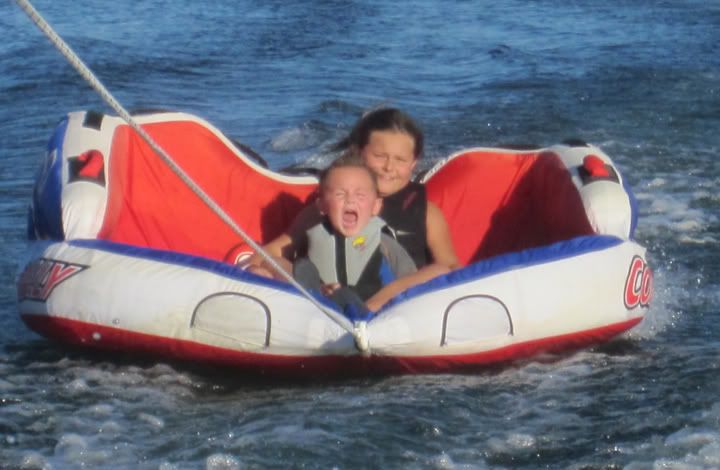 You can thank me later.
I hope you become strong men, the leader of your household, the provider for your family and the ultimate protector. I hope through my teaching and example that one day you will find a woman to marry who upholds Christian values and has strong moral character. Someone who is not tarnished by the feminist movement and who believes in standing by and sticking with her man.
I hope that you will always see the value in that and will in turn treat your woman like a goddess, always put her on a pedestal and never think twice about swimming through shark infested waters just to bring her a lemonade.
I hope you always stand up for what is right, even if it's not the popular opinion.
Especially
if it's not the popular opinion.
I hope you to stand by your convictions, keep your word and always stay loyal to those whom you love. If you mess up even once, it's hard to get that trust back.
On the other hand, I hope you know that you are not, in fact, superman. You will fail and you will fall down. But it's how you get up and start again that is the true measure of a man.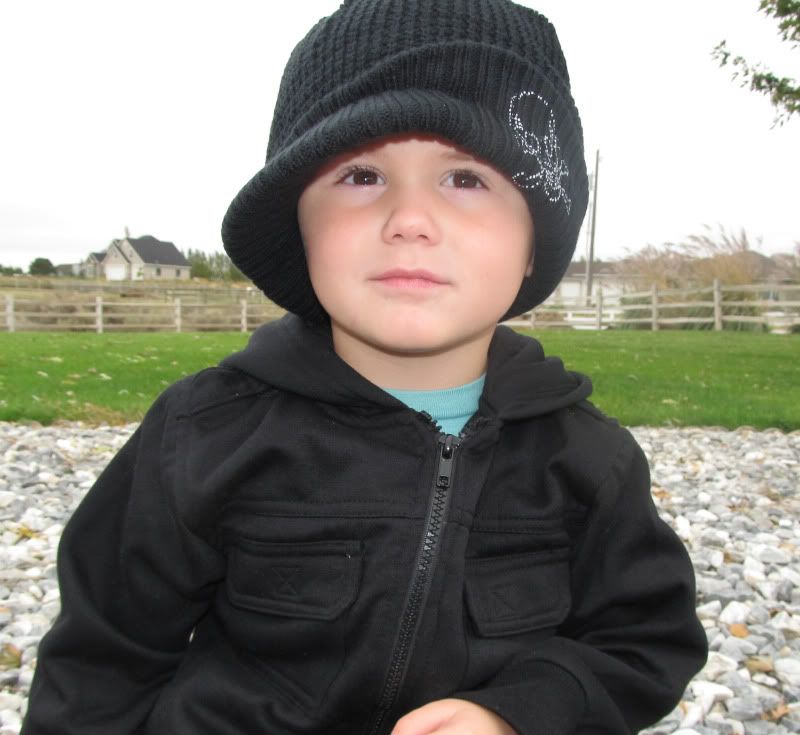 I hope you always stay close to your momma, but once you are married, your wife is your first priority, and she is the one who matters most. If you marry the right woman, then she should be.
I hope you raise your own children with an iron first, so they can see what it means to be a strong man and father. However, I hope you aren't
too
tough that you aren't afraid to cry with your children and show vulnerability. And to always tell them you love them. Tell them everyday. They need that.
Also, get down on the floor and wrestle with them every chance you get.
Thank you for letting me take gazillions of pictures of you. Because we both know that when I present something like this: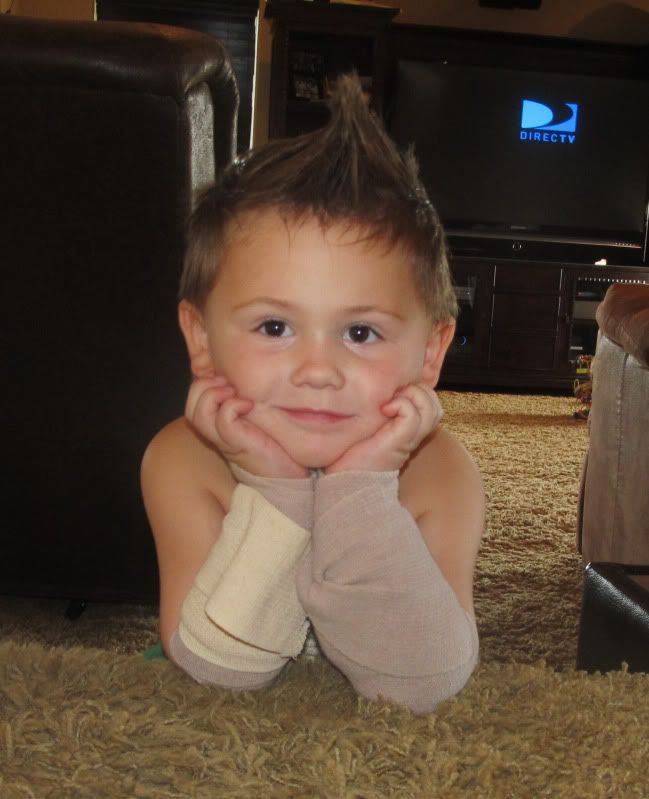 what you really feel about my always shoving the camera in your face is this:
Thank you for letting me get those moments on film so I can keep them with me forever.
Also, please forgive me for putting your guys' hair in a ponytail.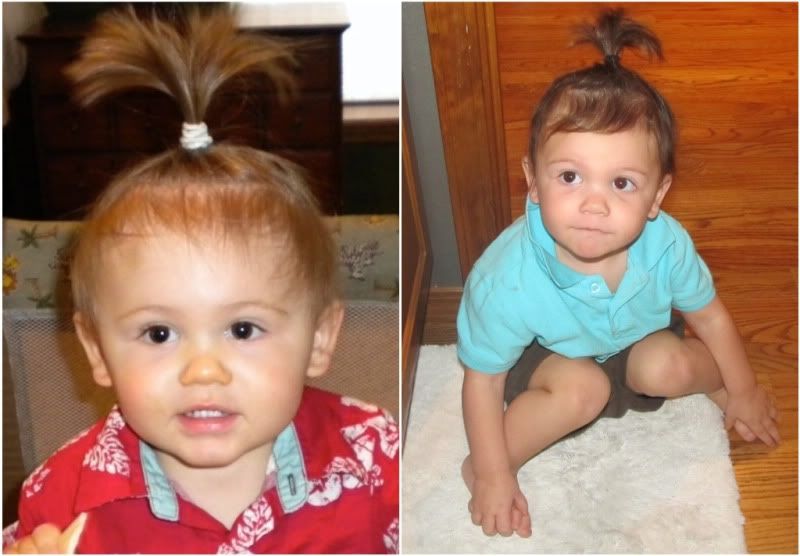 And for dressing you up like a girl.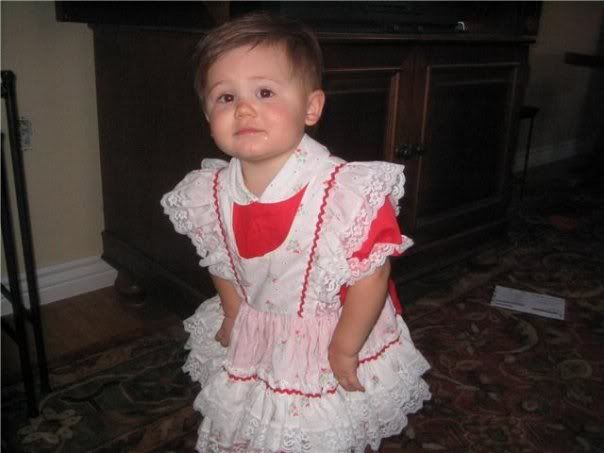 (In my defense, this only happened once)
Never betray your brother. When the whole world is against you, your brother will never leave your side. You may not believe me now, but he
IS
your best friend.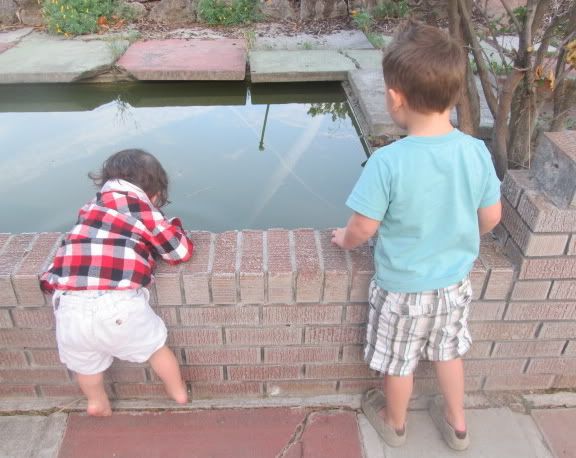 Respect your country. You may not always agree with the person in power, but remember, it could be a lot worse elsewhere.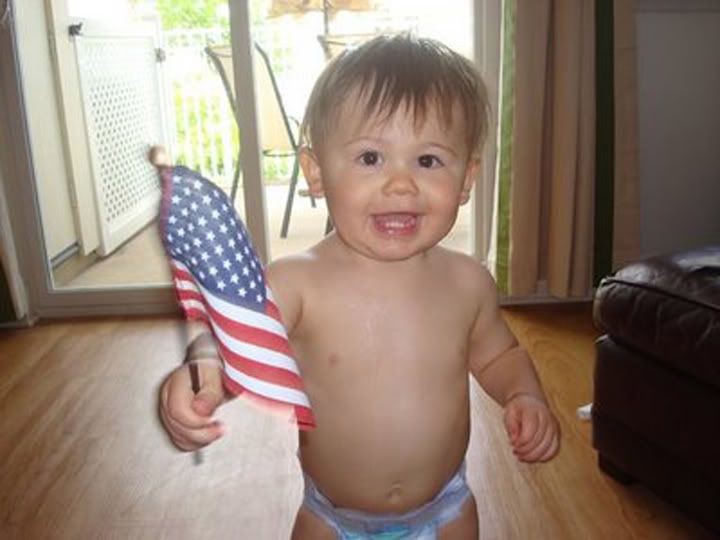 Don't believe that you know it all. That couldn't be further from the truth and it just makes you look silly. A wise man knows that he is never done learning.
Hold on to your innocence for as long as possible.
Work hard. Very hard. Get your hands dirty. Your dad and I will always spoil you with love, but when it comes to making a living, that will be completely up to you. Even if we have millions by the time we die, it won't just be handed over to you. You will have to work for every penny.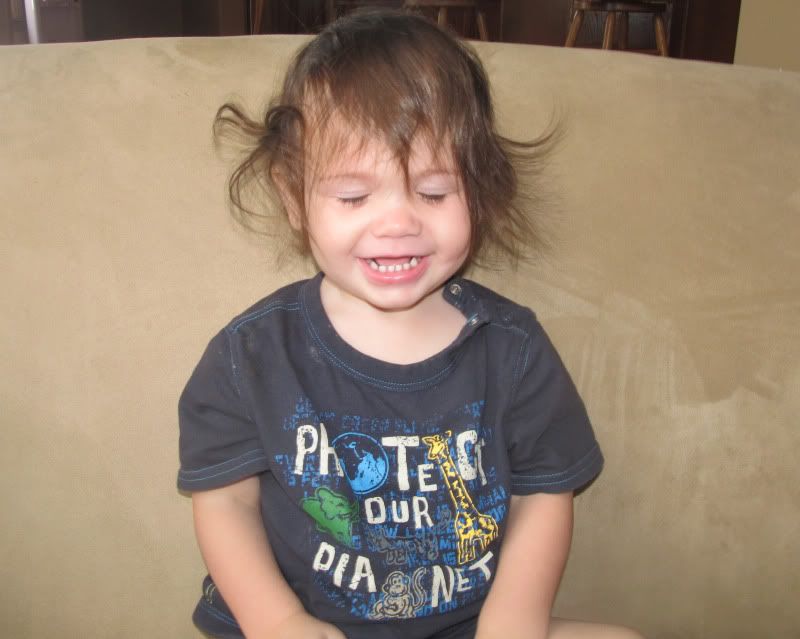 Please don't be a cat person. Your mom hates cats.
On the other hand, always have a dog in the house. On your worst days, that dog will love you unconditionally. He always will. Even if you forget to feed him or leave him out in the snow. THAT, my friend, is true love right there.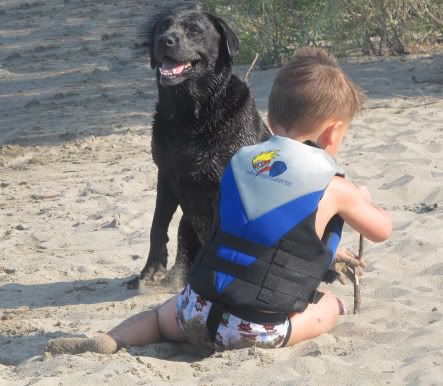 Always open the door for women and the elderly. Give up your seat for the pregnant. Chivalry is becoming a lost art, it's up to you guys to keep it alive.
Let the kids win.
Always lead, never follow.
Unless you are following Jesus Christ.
Just try never to let Him get too far out of your sight.
And always, always, alwaysalwaysalwaysalwaysalways
know just how much I love you.